Tired of spending hours trying to find items you like in your size, or style articles that are actually relevant to you?
We were, which is why we created Hot Drops.
Our one aim is to make finding fashion that matches your style easier. To do this we use information from leading online stores about what products they have in stock, in which sizes and colours, and at what price.
All of this data is fed into what we like to call the Super Computer and we match it against the Style Profile you set up on Hot Drops. When you then search for a pair of jeans on Hot Drops, we'll show you just the jeans in your size, from your favourite stores and within your budget.
Everyone needs a little inspiration, so each day we round up the best new arrivals we think you'll love on your homepage. You'll also discover relevant fashion articles written by our in-house style team, big brands and top fashion bloggers.
We're able to provide all of this personalisation free to you by earning a commission from retailers if you end up buying something at their store. This pays for the running of the site so you don't have to pay a penny to use it.
The key faces behind Hot Drops
Chris Perrett
Co-Founder
Chris manages the operations across the company, from which brands should be listed to what new tech developments are needed to make your experience better as a user.
Favourite brands: Paul Smith, Zara, Thomas Pink, Reiss, ASOS
Marian Miron
Software Engineer
Marian heads up the development of the website and is our software expert. He's written hundreds of thousands of lines of code just to get Hot Drops to where it is today (and consumed about a thousand cans of Red Bull in the process).
Favourite brands: Zara, Pull & Bear, Converse, G-Star, Nike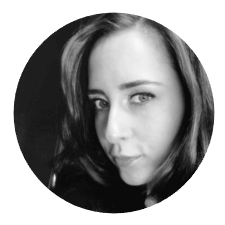 Ilana Leonard
Features Writer
Ilana is our very talented fashion writer, helping you to discover more great style picks in your personalised style edit. She oversees editorial content across the blog and makes sure you never miss a trend!
Favourite brands: Zara, Kurt Geiger, Carvela, French Connection, All Saints, Zadig & Voltaire