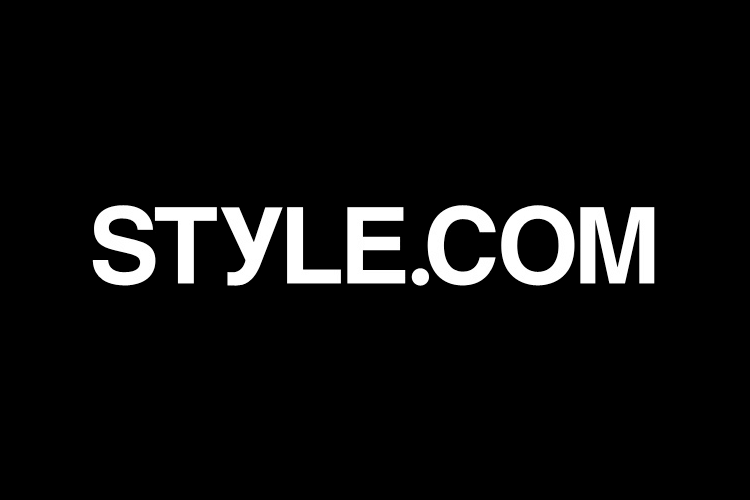 After a planned $100m investment in the venture, it was announced on 13th June 2017 that the Condé Nast-owned Style.com marketplace would be closed after being live for less than a year.
Farfetch had bought the assets and entered into a strategic partnership with Condé Nast, but the deal was shrouded in mystery as no purchase price was disclosed.
We can now reveal that Farfetch paid the seven-figure sum of £9,812,000 ($12.5m) in the transaction. The assets purchased included the style.com and style.co.uk domain names, the Style.com trademark and the customer database.
What went wrong for Style.com?
Style.com was the first foray into e-commerce by publishing giant Condé Nast, but there were early warning signs of problems when the launch was repeatedly delayed.
Analysts were skeptical from the start about the publisher's lack of experience in retail and whether Style.com could realistically compete with the likes of Farfetch and Net-a-Porter.
The biggest question on everyone's minds was had Condé Nast missed its opportunity by arriving unfashionably late to the party in such a saturated online space.
The idea of driving readers from the publisher's titles such as Vogue and GQ to purchase products on Style.com sounded fine in principle, but one significant problem was that Style.com had failed to get many brands on board. This severely limited the range available on the marketplace, resulting in it getting off to a far less than impressive start.
From official UK records we've seen, CN Commerce Limited (the Condé Nast company behind Style.com) only made sales of £125,789 between September and December 2016, falling wildly short of expectations.
The company made a £28.76 million loss for the financial year up to December 2016 after a £11.74 million loss the year before. Perhaps with these burgeoning losses it's no surprise Condé Nast was looking to cut its losses and offload the valuable assets.
Did Farfetch Get A Good Deal?
As part of the deal, Condé Nast agreed to enter into a strategic partnership with Farfetch. This would enable products listed on Farfetch to be integrated into content on Condé Nast owned websites, effectively replicating what the company had initially hoped to achieve with Style.com.
This in itself could pay dividends for Farfetch as it can reap the benefits of some of the largest fashion publications worldwide driving potential customers to them.
Based on the poor performance of Style.com, it's likely that what Farfetch really paid for was the intellectual property rather than the customer database. Style.com is undoubedly the best domain name a company in this space could wish for.
If we assess how valuable domain names can be, Beer.com was sold in 2004 for $7 million, Insure.com for $16 million in 2009, Clothes.com in 2008 for $4.9 million, while Toys.com was sold in 2009 to Toys R Us for $5.1 million.
From this, Farfetch paid what could be considered as fair market value for the domain names. However, not many companies are willing to sell domain names like this, so it's no surprise that Farfetch snapped at the chance and they do appear to have got a good deal rather than a bad deal. The domain name will always have value as an asset and so it would be surprising if they lost money from the transaction in the long term.
It's a different story for Condé Nast, which made significant losses in an attempt to connect editorial content with commerce. It's unlikely the publisher will attempt this again.