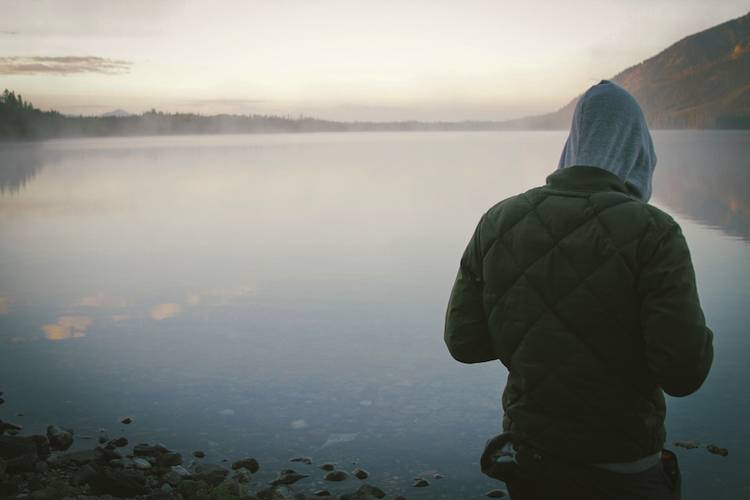 February 2, 2016 |
3 shares
Athleisure? What on earth is that? If you're not familiar with the term you'll probably recognise the look. Think tailored jogging bottoms styled with knitwear and a military jacket or a sleek blazer worn over a crew neck sweatshirt.
This new style hybrid of sportswear-inspired pieces smartened up is all the rage for menswear in LA, picture Kanye West at some awards ceremony, sitting next to a very-dolled-up Kim in his black sweats. Somewhat inappropriate, but so stylishly done it's an enviable look.
Athleisure for men says I'm a very busy, successful guy with a laid back attitude to life, I keep in shape and earn enough to spend £365 on a simple nylon backpack. Athleisure wear is comfortable, functional and practical. Work the athleisure trend for men with these key pieces.
Athleisure Joggers
Black Ribbed Pu Stripe Jogger, £34, Topman
Khaki Skinny Joggers, £34, Topman
Kanye West is the undisputed King of the athleisure look, his collaboration with Adidas, Yeezy, debuted at New York fashion week in AW15. The Yeezy collection is all about athleisure and includes distressed knitwear, high-top trainers and military-inspired pieces.
Athleisure Backpack
Yeezy Season 1 Soft Nylon Backpack, £365, Matches Fashion
Athleisure Sweaters
Long-Sleeved Cotton Jersey Sweatshirt, £310, Yeezy Season 1
If the washed out sepia number above from Yeezy Season 1 is a little out of your price range, this grey sweatshirt for £14.99 from H&M is an affordable way to work the trend.
Sweatshirt, £14.99, H&M
Navy Lou Dalton Contrast Sleeve Sweatshirt, £45, River Island
Athleisure Jackets
'MA-1' Water Resistant Reversible Flight Jacket, £101.25, Nordstrom
Stone Beige Bomber Jacket, £50, River Island