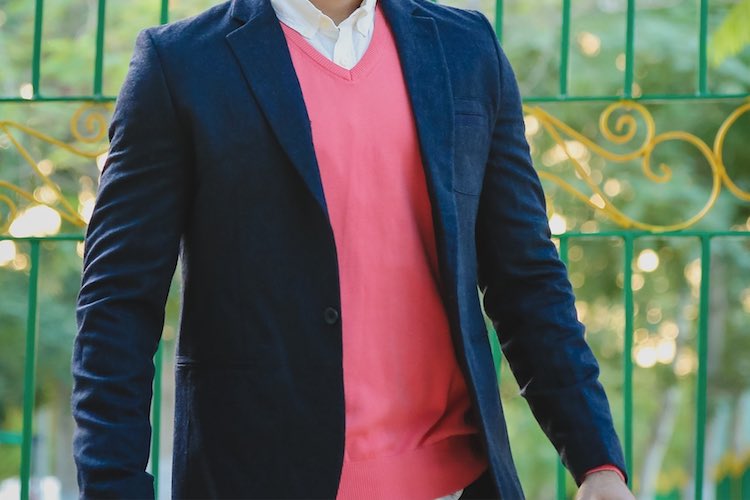 Like it or not, pastels are here to stay. We've had the lilac phase, the peach phase and the pale pink phase, and now the palette has been extended to include sky blue, orange sorbet, faded coral and soft green.
While this might sound daunting for fans of white t-shirts and jeans, it's actually surprisingly easy to integrate pastels into your wardrobe, without sacrificing your masculinity. In fact, pastel shades can be incredibly flattering, if you choose the right one for your skin tone. Go for blues, greens and lilacs if you are pale, and oranges, pinks and yellows for darker skin.
Pastels look particularly good with light neutrals – beige, tan and grey – and with denim. In fact, the only thing they don't look great with is other pastels. Just limit yourself to one pastel item per outfit – no one can pull off head to toe pastels.