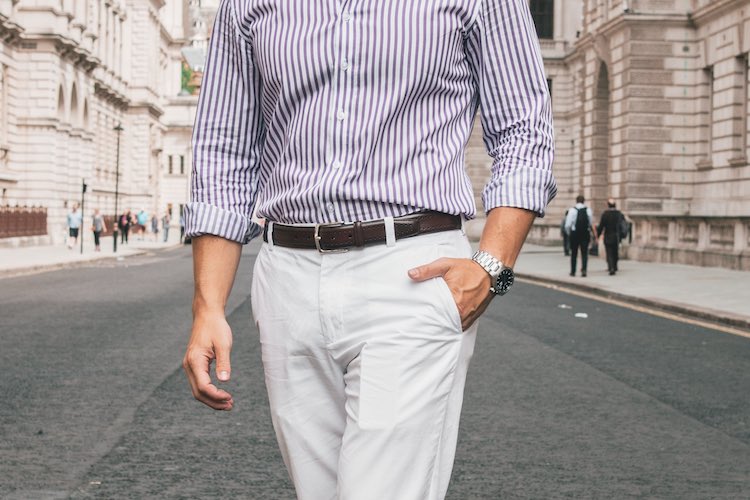 February 26, 2016 |
4 shares
Nothing shouts spring like that first flash of white denim. White denim and white chinos are a key SS16 Menswear trend, as seen at the Tommy Hilfiger, Dior Homme, Polo Ralph Lauren and Calvin Klein collection launches.
Go for a straight-cut or slim fit and avoid skintight white skinnies like the plague. White drainpipe jeans are a hard look to pull off and have a nasty tendency of drawing attention to all the wrong areas.
Here are three of the best white chinos & jeans for men
Selvedge Chino in Sail White, £129, Albam
White Chinos, £29.99, Zara
Thumb Tack Slim Jeans in Whiteout, £135, Levi's
Style your straight-cut white jeans or white chinos with navy blue knits, chambray shirts and nautical stripes.
Long-Sleeve Variegated Stripe T-shirt, £49.50, J Crew
Pull&Bear Cable Knit Crew Neck Jumper, £25.99, ASOS
Harswell Chambray Slim Fit Shirt, £39.95, Joules
Accessorise with tan desert shoes or brown loafers and don't forget to complete the look with a matching tan or brown belt.
Ralph Lauren Suede Penny Loafers, £109, Asos