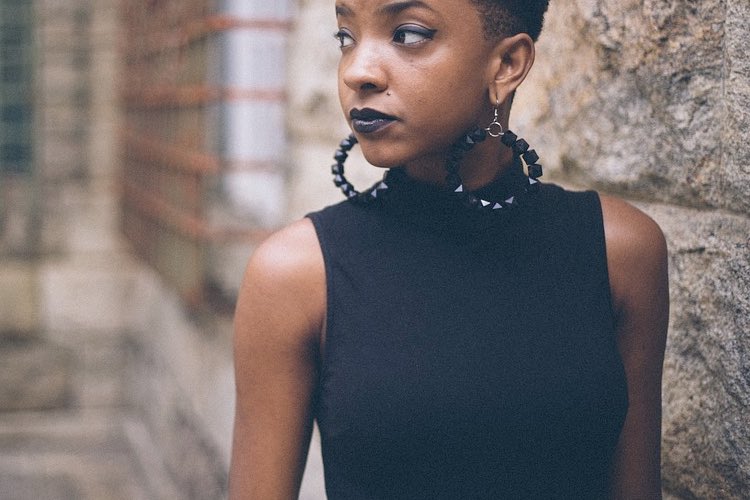 January 12, 2016 |
4 shares
The jewellery that you wear can transform your outfit − it's all in the accessories baby. That very same LBD that you wore last weekend can be reinvented as an entirely new outfit with the addition of some new pieces of jewellery.
Jewellery is a very personal thing and every woman has her own preferences – diamanté may be one woman's dream and another woman's tacky nightmare.
Maybe you feel glamorous in gold and wear it loyally as the warmth complements your skin tone, or perhaps you wouldn't dream of being seen in anything other than sterling silver. Here are five jewellery trends to express your personal style.
1. The Statement Golden Cuff
Make a bold style statement with a fuss-free, chunky gold cuff. Masculine meets feminine with heavy shapes in golden hues. Simple solid shapes in gold or rose gold like the below piece by Diane von Furstenberg make this no-nonsense piece of jewellery enough on its own.
Diane Von Furstenberg Enamel and Gold-Plated Cuff, £78, Matches Fashion
Michael Kors Heritage Astor Pavé Rose Gold-Tone Bracelet, £101.31, Saks Fifth Avenue
Avoid wearing any other bracelets to keep the look minimalist. Pair with some simple gold hoop earrings or studs in the same tone, like these Folli Follie rose gold-plated hoop earrings. Wear with a crisp white three quarter length sleeved shirt for no-nonsense glamour.
Folli Follie Rose Gold-Plated Hoop Earrings, £35, Ernest Jones
2. Bird of Paradise
Be a bird of paradise with feathers and tribal-inspired pieces. Bright primary colours, bold patterns, thick collar necklaces and real feathers give an exotic feel.
Statement Feather Hoop Earrings by Orelia, £15, Topshop
Limited Edition Pretty Dream Catcher Earrings, £8, ASOS
ASOS Ornate Beaded Collar Necklace, £15, ASOS
Mixed Shape Collar Necklace, £15, Topshop
3. Mystical Stones and Symbols
Superstitious or not, adding an all-seeing eye or Hamsa to your look can win you some serious style points. Hamsa's are a big jewellery trend − originating from the Middle East, they are a symbol of protection and offer strength.
Sterling Silver Cubic Zirconia Hamsa Pendant, £24.99, H Samuel
Indulge in some crystal-healing with real gemstones like turquoise, black hematite, amethyst and rose quartz and finish off with cute gemstone embellishment and silver or gold chains.
Gaia Rose Gold-Plated Hematite Heart Eye Bracelet, £45, H Samuel
Cassidy Bracelet, £28, Lola Rose
Sterling Silver Drusy & Swarovski Elements Drop Earrings, £75, H Samuel
Bassa Ring in Lavender Amethyst, £55, Lola Rose
The Miranda Kerr for Swarovski collection is bursting with lucky charms like stars, angel wings and four-leaf clovers. This Duo Evil Eye Bangle is a highlight from the collection.
Duo Evil Eye Bangle, £69, Swarovski
4. Antique Tassels
Vintage antique finishes and tassels combine together to create some serious old-school glamour. Think long strings of pearls, a flapper dress and martini-glass-in-hand and you're ready to go.
A long-length pendant with tassels is an easy way to add interest to a cocktail dress.
Amber Stone and Tassel Necklace, £16.50, Topshop
Susan Caplan Vintage 1980s Monet Silver Plated Tassel Necklace, Silver, £195, John Lewis
Alternatively wear your tassels around your wrist with the Latelita London Tassel Pearl Bracelet or ChloBo Oystins Pearl & Silver Tassel Bracelet.
Latelita London Tassel Pearl Bracelet in Peridot, £365, Wolf & Badger
ChloBo Oystins Pearl & Silver Tassel Bracelet, £81, Steffans
Complete the look with some pearl stud earrings.
9ct Gold Cultured Pearl 4mm Stud Earrings, £35, Ernest Jones
5. The Soft Touch
Show your playful side with pompoms and fluffy touches, baby pinks and oversized gemstones in frosted and pastel hues.
Gold Tone Petal Front and Back Earrings, £6, River Island
Fluffy Drop Earrings in white, £8.50, Topshop
Pink Marabou Feather Bracelet, £10, River Island
Pastel Coloured Jewel Statement Necklace, £22, Next
This pastel coloured jewel statement necklace (pictured above) from Next looks great layered over a cosy jumper and adds some serious sparkle, or this subtle pastel teardrop necklace from notonthehightreet.com adds a pretty touch.
Delicate Pastel Teardrop Necklace, £22, Notonthehightsreet.com