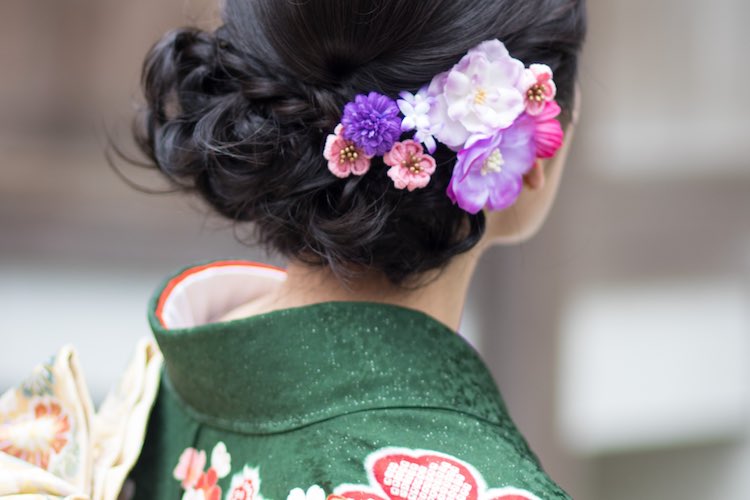 Us modern girls don't have the luxury of primping and preening for hours in the mirror each morning, but that doesn't mean we can't still experiment and have fabulous hair.
If you always wear your hair down because you don't have time to do anything else with it you're not alone.
Escape your hair-rut with braids, buns and bling – no time or fuss required. Here are six hair accessories for creating Instagram-worthy hair in minutes.
The bandana
ASOS Paisley Bandana, £6, ASOS
A bandana worn as a head scarf is a super easy way to create Instagram-worthy hair. Simply pick a pattern that fits the mood and tie it up.
Long tousled waves or short and choppy, a bandana works with most hair lengths. Go retro with vintage prints and paisley patterned bandanas or go for a ladylike silk scarf.
The donut
Medium Brown Hair Bun Donut, £5, Claire's
A bun is a great look for the office and a mid-week saviour for when you haven't had time to wash your hair, instantly making you look put together and polished.
However high or low you want your bun, a donut will make the process fuss-free and give a neat finish.
The gold leaf headband
Morgan Gold Leaf Headband, £35, Johnny Loves Rosie
Work the metallics trend with this gold leaf headband. A grown-up take on the hair garland, this headband is festival-fabulous and adds instant bling to a simple down do.
The chunky braided headband
Chunky Braided Headband, £30, Hershesons
If you don't have time to braid your hair in the morning – and not many of us do – cheat with this chunky hair braid from Hershesons. It comes in 15 different colours so you can find your exact match. No-one will be able to tell it's not real…
The head chain
Darcy Beaded Head Chain, £8, BOOHOO
Make like Cleopatra with an intricate gold or silver head chain adorned with moons, stars or beads. Exotic summer nights call for exotic hair.
The girl with flowers in her hair
ASOS Summer Banquet Hair Clip, £8, ASOS
Create a romantic look with a loose plait and a pink rose clipped in at the side. If roses are too girly, a pure white lily adds a sophisticated touch, or go wild with a floral bouquet.