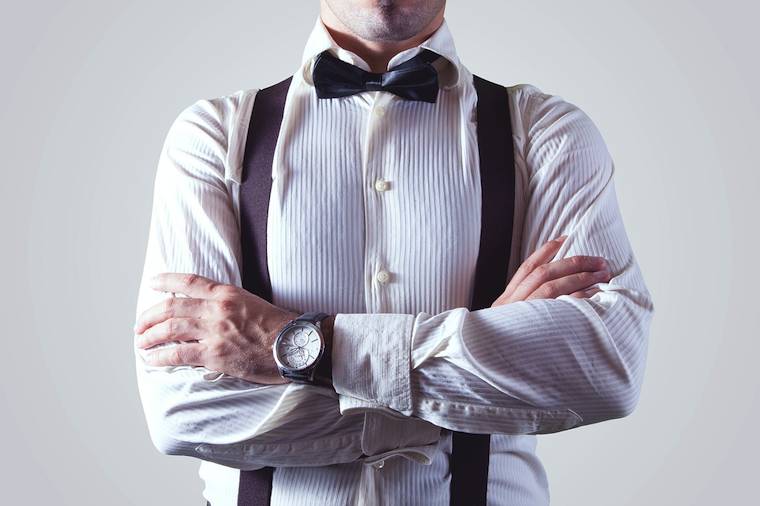 December 28, 2015 |
2 shares
Seventies rock and roll rebels eat your heart out - flyaway collars, fringing and graphic prints. Pink Floyd, Queen and Led Zeppelin, the seventies were an iconic time for both fashion and music.
But beware of seventies overload. Head-to-toe seventies is for fancy dress only. The trick is to wear one seventies-inspired piece per outfit (two for the very cool) and style it well with modern fabrics and tailoring.
Work the seventies trend with these five seventies-inspired key pieces for Autumn Winter 2015-16.
1. The Shearling Car Coat
Practical and on-trend, wear a shearling car coat and get in on the seventies trend. Shearling coats, made from the wool and hide of a yearling sheep, were all over the AW15 catwalks –seen at Fendi, Burberry, Bally and Tom Ford to name a few.
An iconic Dunhill shearling car coat is an investment worth splashing out on. Alternatively, this black shearling car coat with detachable collar from Ben Sherman is stylish and versatile.
Detachable shearling car coat, £195, Ben Sherman
2. The Frill Shirt
The ruffled disco shirt is reworked for 2015 in black, navy and subtle tones. No neon orange, green or shiny polyester please. Wear this unique shirt with ruffle detailing from Alexander McQueen tucked-in and buttoned up to the top.
Black Ruffle Shirt, £545, Alexander McQueen
3. The Fringed Jacket
Part cowboy part glam rock there is nothing not to love about this menswear trend. Style with a vintage print t-shirt and distressed denim. Topman have a good collection or invest in a restored vintage number for the real deal.
TMD Black Suede Fringe Jacket, £300, Topman
4. The Paisley Print Shirt
Worn under fringed scarves and ponchos at Burburry Prosum – paisley prints of all shapes and sizes swirled around the AW15 catwalks. Navy, black and light blues work well matched to denim or go wild child with violent and purple paisley prints.
Mix a vintage print with a modern cut for a striking look. Here are three of the best paisley print shirts for men.
Navy Jack & Jones premium paisley shirt, £40, River Island
Paisbro paisley print poplin shirt, £95, Ted Baker
Burberry Prorsum slim-fit paisley print cotton shirt, £350, Mr Porter
5. The Flared Jean
Flares with a very loud shirt tucked-in, not the best look, but this is what comes to mind for most when reminiscing about fashion in the seventies.
Flares don't have to be THAT cringe but you do need to be a bit brave. After a lifetime in drainpipes and straight cut jeans, walking out in a flared-cut can feel alien. If you get the styling right (and are brave enough) flares can be a modern, fashion forward trouser cut for men.
ASOS flare jeans in black, £25, ASOS