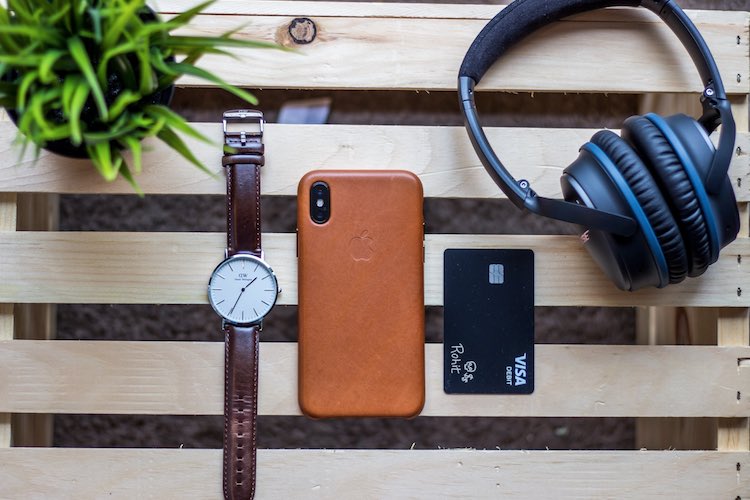 August 15, 2016 |
4 shares
Your smartphone is your baby – you want to keep it safe. But most importantly, you want it to look good and function well.
Buying a case on the cheap might seem smart at the time, but it won't seem so smart when it falls off as your iPhone hits the ground and smashes to smithereens.
Glittery jelly screens may do for the girls, but blokes need their tech to look good too. These eight smartphone cases are unbeatably stylish and an asset to any modern gent.
Burberry Flip Smartphone Case
London Leather iPhone 6 Flip Case, £160, Burberry
Keep it in check with this folding flip case from Burberry. With signature Burberry branding, magnetic closure, leather interior and exterior and card pockets to keep you organised, you'll be proud to get your phone out.
Mulberry Smartphone Case
Mulberry iPhone 6 Cover, £80, Mulberry
This classic case from Mulberry is a refined choice – in oxblood coloured natural leather it oozes quintessential style. Forget about faddy phone case motifs and snap-on plastic.
A premium leather case gives the right impression and only gets better looking with age. The Mulberry iPhone 6 case also comes in black and oak.
Lifeproof Waterproof Smartphone Case
Lifeproof Frē Waterproof iPhone 6s Case, £69.99, Selfridges
Have a habit of dropping your phone down the loo? With this case your insurance claims just got a lot cheaper. The Frē case gets your phone ready-for-action, with a built-in screen cover and impressive waterproof technology.
It means your phone will withstand being under two metres of water for up to an hour. Great for hiking, sailing trips or even just a messy night out.
Mophie Juice Pack Air Case
Mophie Juice Pack Air Case with Rechargeable Battery, £89.95, John Lewis
Never have your battery die on you again with the Mophie Juice range. Available for the iPhone and Galaxy ranges, the protective cases have built-in batteries to deliver up to 100% extra battery life. They're not cheap, but they're the most practical and stylish smartphone cases you buy.
Smythson Smartphone Case
Smythson Panama Leather Case, £125, Selfridges
This Panama case from Smythson shines bright in nile blue. Suitable for the iPhone 6 and the Samsung Galaxy S6 Edge, the crossgrain leather exterior, pull-tab mechanism and smooth leather interior make it an investment piece.
Jack Spade Credit Card Smartphone Case
Jack Spade Grey Credit Card Case for iPhone 6/6s, £39.95, John Lewis
Keep your pockets streamlined with this smartphone case by Jack Spade which doubles up as a credit card holder. The concealed compartment will hold a couple of bank cards (so perfect for when you're on a night out) and the case itself will clip over your phone in seconds.
Ted Baker Smartphone Case
Ted Baker Airies textured iPhone 6/6s case, £34.95, Proporta
Match your phone case to your blazer with this textured grey case from Ted Baker. Smarten-up and keep your phone looking suave – comes with magnetic fastening and a built-in video viewing stand.
Wooden Smartphone Case
California Wooden Case iPhone 6/6s, £35, The Conran Shop
For something a bit different a wooden case is modern and clean-cut. This Italian-made California wooden case adds some individuality without being tacky. Produced by the Aschieri family, who have been working in woodcraft for over 40 years, it's one of the finest you can get.