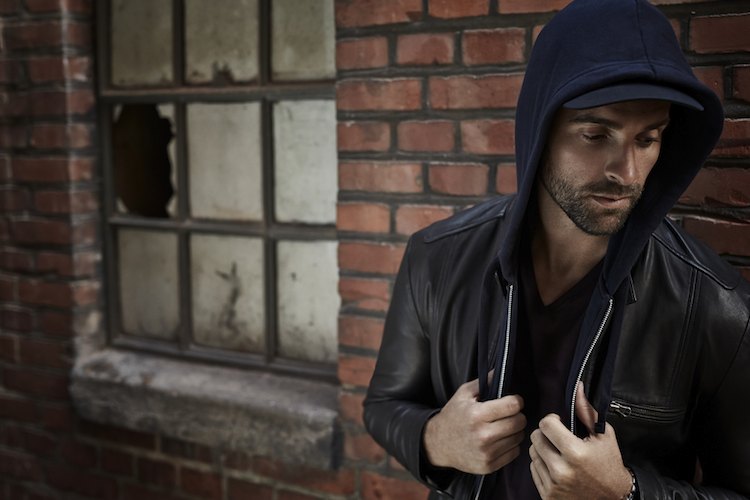 December 3, 2022 |
9 shares
The humble hoodie has had quite a style evolution.
From slacker uniform, to leisure staples and a casual fashion statement – it has had so many transformations that there's a good chance every man in Britain owns at least one.
But most hoodie-owners are stuck in a rut, not realising the plethora of alternative (and accessible) looks that are out there.
Here are a few easy ways to give your style a quick update without sacrificing the comfort of your favourite hoodie...
The sporty hoodie look
Also known as 'off duty personal trainer', this look is as practical as it is flattering. Not only does it give the impression that you are just between workouts, but you can actually train in it as well. Although you may not want to ruin the action-man effect with sweat stains. It's best worn with matching tracksuit bottoms and designer sneakers.
The layered hoodie look
Beloved of the A-list stars, this involves layering a plain-coloured hoodie underneath another jacket or coat – ideally a leather bomber or a designer trench. Zip the hoodie or leave the front open to reveal a faded t-shirt. Complete the look with distressed jeans and work boots for a stylish yet wearable outfit.
The casual hoodie look
This look was popular in the mid 2000s and it is nearly due a comeback. Channel an indie-boy vibe with a retro hoodie (ideally a little bit oversized), and wear with a white t-shirt and jeans. It is simple, wearable and inoffensive - the perfect weekend outfit.
The designer hoodie look
Designers have been having a lot of fun with hoodies over the past few years, experimenting with different fabrics, hem lengths and fine details. Hugo Boss and Ralph Lauren have nailed the wearable-yet-luxe style by keeping colours muted and focusing on the quality of the fabric and fit.
The skater hoodie look
Skaters arguably invented the hoodie, and they aren't letting it go any time soon. The modern skater look is all about functionality, so it should be zipped all the way up, and worn with jeans and a backpack.
The statement look
For the bravest men only. This look is all about standing out and wearing something outside the norm – think bold, bright colours, unusual details, and alternative designs such as the oversized funnel-neck hoodie (a Kanye favourite).