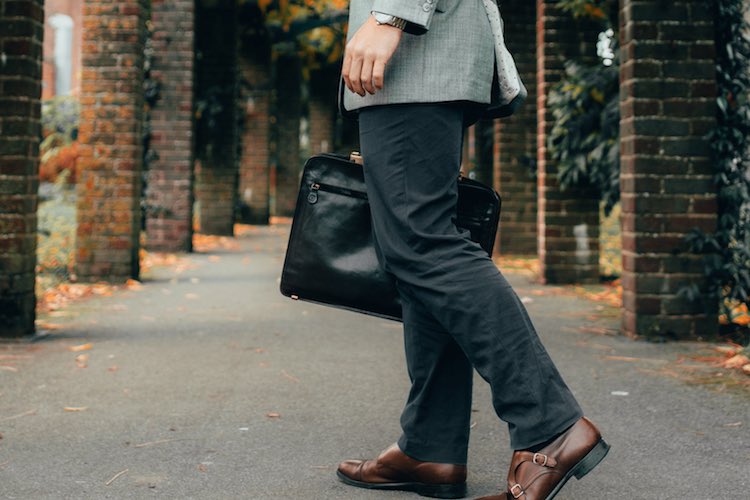 October 2, 2021 |
12 shares
For most men, clothes shopping is a bit of a chore.
No one likes to spend their weekends traipsing down the high street, trying on ill-fitting trousers without really knowing what you're looking for.
If this sounds familiar, you should probably consider creating an autumn capsule wardrobe.
The concept behind the capsule wardrobe is that you choose a few key items, then just mix and match them throughout the season.
Basically, you make all your fashion decisions at once, and then you don't need to think about clothes shopping again for another six months.
Start planning your A/W capsule wardrobe now by following these simple rules...
1. Identify your wardrobe essentials
Wardrobe essentials are the basic items of clothing that form the foundation of any outfit. These include the simple white shirt, chinos or jeans, black/grey trousers, and a few different t-shirts and jumpers.
You should also invest in a good quality winter coat, in a neutral colour (tan, black or navy) which works well for both professional and social occasions. A classic mac or overcoat is always a good choice.
2. Prepare for every occasion
Once you've chosen your wardrobe essentials, you need to think about where you are going to be over the next few months. If you have a wedding or other formal event on the horizon, you are going to need a nice suit.
If you have a work do coming up, you will need a few different ties and maybe even a new pair of shoes. If you plan to kick-start your fitness regime, you may want to buy some new workout clothes and a waterproof jacket.
By planning specifically for these occasions, you can avoid that last-minute rush for a suitable outfit, while building an all-weather wardrobe that will last for years.
3. Choose your colour palate
You might have noticed that all the clothing suggestions thus far have been either white, tan, black or navy. But this doesn't mean that you should limit yourself to a neutral colour palate 24/7. Everyone has their favourite colours – the shades that are flattering, season-appropriate, and mood-lifting.
Once you have your wardrobe essentials, you can start adding colour bit by bit. A rust orange cashmere jumper, for instance, or a burgundy blazer.
Just make sure that the colours you choose for autumn and winter aren't going to clash with your existing wardrobe.
4. Match up your outfits
Now, you should be able to start putting together a series of outfits from your capsule wardrobe.
Mix and match your shirts, trousers, jumpers, and jackets until you have enough different combinations to wear a different outfit every day of the week. You will be amazed at how easy it is to create new outfit combos, even with a limited wardrobe to choose from.
5. Accessorise
Finally, it's time to accessorise. Make sure you have a pair of dress shoes, office shoes and casual shoes to see you through the autumn.
For formal occasions, ensure you have a nice pair of cufflinks and maybe even a pocket square.
Finally, pick out a good pair of gloves and a scarf – these will be essential when the temperature drops, and they are an easy way to inject a bit of colour into your wardrobe.