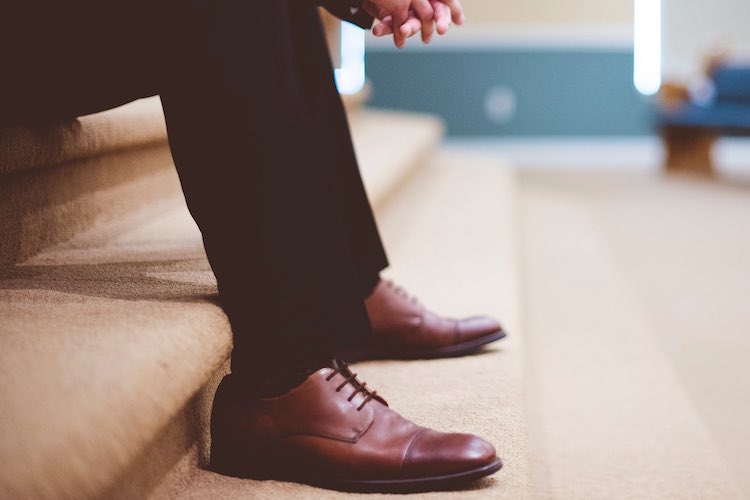 October 24, 2016 |
5 shares
Jeans and chinos aside, it's a well-fitting pair of smart slacks that will make a suit or impress at a formal event. But even the most expensive ready-to-wear trousers will look bad if they don't fit properly.
If you're lost when it comes to buying smart trousers consult our quick guide before you hit the shops or splurge online.
How can I get the right fit?
Most ready-to-wear men's trousers are sized according to waist measurement. Simply measure around your natural waistline to get an accurate size.
The top of your trousers should never dig in or be uncomfortable; no matter how indulgent the lunch you just treated your clients (and yourself) to was!
As a rule of thumb, if the trousers have belt loops then wear a belt! Not only will a statement belt make your trousers look great, a belt allows you to buy a slightly looser fit to allow for more room to grow...
How do I pick the right length?
You need to measure your inside leg before buying a pair of trousers. Simply measure from the top of your inside leg at the crotch all the way to your ankle bone.
To look prim and proper and avoid any sloppiness, you want your trouser hem to sit just above your shoe. Of course, if you're going for cropped trousers the hem will be on the calf, above the ankle.
Most menswear labels stock three trouser length options in addition to waist measurement. These are the standard short, regular and long trouser measurements. Bear in mind that trouser lengths will vary according to style.
| | |
| --- | --- |
| Size | To fit inside leg |
| Short | 30" |
| Regular | 32" |
| Long | 34" |
How do I pick the perfect cut?
The most flattering trouser for the modern gent is slim cut with a standard mid-waist and narrow cuffs. Straight cut trousers are a less fashion forward look, but they allow a bit more room to move in and are better fitted to summer. Pleated trousers are much more accommodating around the middle area, and won't restrict if you've over indulged.
What about the material?
Ready-made dress trousers are usually a mix of natural fibres, predominantly wool and cotton, blended with synthetic fibres such as polyester and viscose.
Fabrics to avoid for dress trousers include hopsack and cashmere. Cashmere is a great luxury, but just stick to a blend that's under 20%, otherwise you risk investing in a pair of expensive trousers that won't wear well or last the test of time.
Another good tip is to always buy half-lined trousers. You'd be surprised at how many cheeky retailers will try to skip this step! Lining is important for comfort, especially when it comes to wool trousers, which can otherwise be itchy.
1) Cotton blends
Cotton and cotton-linen blends are your best bet for the warmer months. If you're buying smart slacks for summer, try to avoid polyester and polyester blends, as polyester isn't a breathable fabric and you're likely to get sweaty and sticky.
2) Wondrous wool and wool blends
Wool and wool-blends are great for all seasons, not just winter. Pure wool is incredibly breathable, insulating and a natural temperature regulator, making it appropriate in the summer months too. To get that crisp look you'll want a wool blend mixed with polyester for cutting-edge design and a great shape.