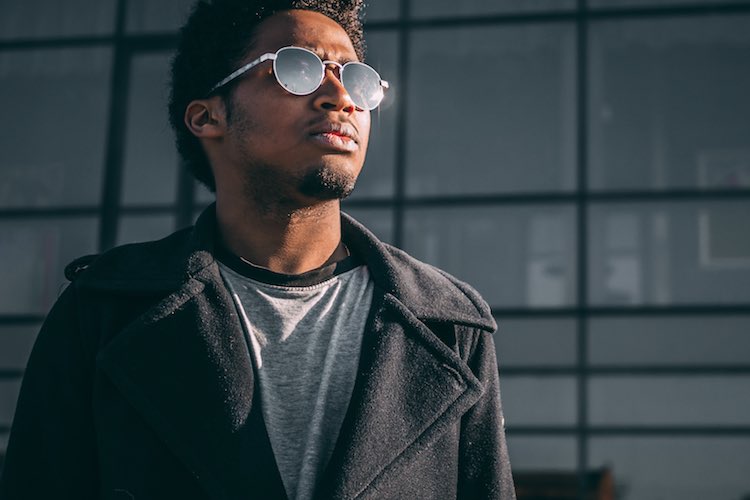 March 13, 2017 |
66 shares
There's been a meteoric rise of men's fashion blogs in recent years, partially fuelled by how little style advice there was available for guys compared to the scale of women's blogs. Instagram has boosted profiles further, helping male fashion bloggers to get the acclaim they deserve.
If you're looking for men's style advice online, it can often be hard to know where to start and to sort out the wannabes from the true experts. We've put together this guide to the best men's fashion blogs in the UK (alongside our very own style blog of course!) to point you in the right direction. There's something for everyone, from the gents amongst you to the urban street style devotees…
Ape To Gentleman
Ape To Gentleman was launched to help guide men through the myriad of fashion and grooming products available in the premise of helping you evolve into a true modern gent. Expect to see reviews of new collection launches mixed with exclusive interviews with the likes of Lewis Hamilton. Ape To Gentleman takes pride in its focus on quality and value, ensuring you're guided to dressing to your best and enjoying the lifestyle any gent would be proud of.
Karlmond
Karlmond Tang originally launched his Mr Boy blog back in 2012 and has now moved it over the Karlmond.com. Renowned for photography-heavy editorials, prepare to be inspired with outfit tips and thought-provoking editorials about the latest fashion shows and resulting trends. The photos are just about as good as they get and Karlmond's words are an honest expression of how he interprets the world of fashion.
The Gentleman Blogger
Matthew Zorpas founded The Gentleman Blogger in 2012 and has since gone on to be crowned by GQ as one of the top 10 best dressed men on Instagram. This man knows his style and through the blog, aims to share his tips with you on how to wear the latest trends. Expect glamorous photo shoots across worldwide destinations, showcasing luxury brands like Hugo Boss and giving you a glimpse into the life this gentleman leads.
Gallucks
Founder of Gullucks, Joel McLoughlin, has all the credentials you'd want from a men's fashion blogger. He's assisted stylists on music videos and TV shows, as well as worked for the Net-A-Porter group before leaving to concentrate on his blog. His expertise shines through on Gallucks, providing outfit inspiration and simple tips on how to combine different elements and the reasoning behind it. His style has a casual urban edge, but he's able to make each outfit pop by how well he styled it.
Steve Booker
London-based Steve Booker started his blog as an outlet to share his love for fashion and photography. Posts are image heavy, detailing outfits from every conceivable angle and often against an enviable outdoors backdrop. He complements the photography with details on pieces within each outfit and most importantly where you can get your hands on them. Steve has a great laid back yet always well put together style, which will no doubt appeal to readers who aren't looking to dress more to the gents end of the scale.
The Everyday Man
Headed up by editor and founder John Robertson, The Everyday Man blog covers a huge range of men's lifestyle interests with a heavy focus on fashion and fitness. His writing is to the point, whether it's reviewing new products or learning how to skate as an adult and there's a great mix of visuals to support his words. If you've got a passion for cars, travel, style and maintaining a healthy lifestyle, The Everyday Man blog won't disappoint.
GarçonJon
Menswear style blog GarçonJon is headed up by award winning fashion photographer Jonathan Daniel Pryce, which should already give you a strong indication of the quality of photo shoots readers are treated to. If you don't like reading lengthy blog posts about fashion, this is the blog for you. Jonathan makes street style photography an art form, showcasing men at the cutting edge of fashion in each post and allowing the picture to paint the thousand words you'd usually see.
Carl Thompson
Carl Thompson launched his self-titled blog after founding menswear label Hawkins & Shepherd back in 2013. He aims to inspire you by following him on his style adventure via the blog, showcasing Outfits of the Week alongside new menswear launches. YouTube fans can get further fashion tips on everything from tutorials on how to tie a bowtie to new season lookbooks. The blog has also expanded into further lifestyle categories, exploring male grooming, tech, travel and food to give you inspiration during your daily life pursuits.
Michael 84
Michael 84 is the work of Newcastle-based men's fashion blogger Michael Adams. You'll find a creative mix of reviews, style tips and trend advice across the blog, alongside personal outfit shoots of both high street and luxury labels. It's a great blog for keeping up with the latest trends and getting simple tips on how to wear different menswear items. Michael posts almost daily so you'll always find fresh ideas when you're in need of inspiration.
The Male Stylist
Adam Walker, founder and editor of The Male Stylist, shares his styling tips on this no-nonsense men's fashion blog. Adam delivers on the details in his outfit posts, with fantastic photography coupled with helpful suggestions interwoven within his narrative of the outfit. Always sharply dressed, he regularly discusses in detail the finer touches needed (for example the best watches each season) and more thought-provoking topics such as positive body image. It's a must-read blog from a self-proclaimed aspiring modern gentleman.
Street Gentry
The Street Gentry blog is run by 3 guys - David Mattingly (rural gent), Jonas Carboo-Brown (gent on the street) and Richard Donnison (quintessential gent), to offer different takes on fashion and lifestyle for the modern gent. Expect news on luxury product launches alongside their tips on the best fashion items to buy when you want to upgrade your wardrobe each season. The Street Gentry also showcase style icons from around the world, offering a personal insight into what makes their style so strong. If you want to up your style game, you should make it a daily ritual to read this men's fashion blog.
Permanent Style
Permanent Style bills itself as the UK authority on luxury menswear and it certainly lives up to the promise. Founded in 2007 by journalist and Financial Times Luxury Magazine columnist Simon Crompton, the blog aims to offer intelligent advice on men's style and luxury clothing. There's a diverse range on articles on site, from in-depth features delving into the heritage of luxury brands and the production methods used, to style guides giving you the direction needed to pull off a classic look. Content across the blog is expertly interwoven, assisting you in building your perfect menswear wardrobe. Permanent Style has also worked on some product collaborations so make sure you check out the Shop section for its exclusive limited editions.
Buckets & Spades
Launched by Matthew Pike way back in 2008, Buckets & Spades is a menswear, design and creative blog with contributions from friends Hollie, Nik and Yasumi. You'll discover carefully curated showcases of outfit ideas styled by Mat, including beautiful descriptions about key items worn. His love of design is clear to see and he regularly shares creative designs, be it stunning product packaging or intricate drawings. Bucks & Spades is an inspiring blog, with honest reviews and great photography in every post.
Off The Cuff LDN
Launched in 2013 by friends Simon Holbert and Andrew Longley, Off The Cuff LDN aims to blend British heritage and modern minimalism. Posts range from tips on styling classic British menswear pieces to how to spend £500 on men's fashion each week. The content is engaging, offering insight and recommendations on what should be in your wardrobe each season and the best brands to wear from across High Street favourites to luxury designers.
The Fashion Samaritan
London-based men's style blog The Fashion Samaritan aims to help men struggling for inspiration. Edited by Luke Ross, each post explores his views across a mix of topics including male grooming, menswear ranges and travel. The sartorially savvy will particularly enjoy his lookbooks, each shot like they're for a collection portfolio and tagged with all the details on where to buy each item.
Grey Fox
For the stylish older reader who still wants to dress well but is struggling to find relevant inspiration among the plethora of fashion blogs aimed at the sub-30 age range, Grey Fox may just be the answer. Launched in 2011 by David Evans to cater for men over the age of 40, it continues to go from strength to strength and is regularly rated highly among top UK fashion blogs. His interest in British-made menswear is showcased across the blog, discussing his favourite pieces from British brands such as New & Lingwood one week to a behind the scenes looks at workshops in London producing silk ties the next. Grey Fox is a must read for more mature gents with a passion for homegrown fashion.
The Dapper Chapper
As the name suggests, The Dapper Chapper aims to help you improve your personal style and guide you to trying new things in life. Headed up by Adam Tanous and boasting a community of contributors across London and Edinburgh, it's now no longer just focused on style and offers tips on everything from weekend city breaks to new cocktails. It may have its roots in fashion but The Dapper Chapper is quickly becoming one of the best all-round men's lifestyle blogs in the UK.
Clothes Make The Man
Clothes Make The Man is headed up by Editor-in-Chief Anthony McGrath, aiming to help you make the best of your wardrobe. Mixing reviews of latest menswear collections with recommendations on key pieces to buy, it should be one of your go-to men's fashion blogs when you're looking for a wardrobe refresh. You'll also discover great grooming tips alongside what hairstyles are on-trend each season and what to ask your barber for in order to achieve the same look.
AlexofLondon
Alex Brogan has a background in fashion, previously studying Fashion Design at university before starting his blog AlexofLondon. He offers his recommendations on must-have menswear picks each season as well as his key takeaways from men's fashion show collections and what to look out for when the trend hits the High Street. Alex also delves into the world of male grooming, which goes hand-in-hand with fashion to ensure you've got all of the first impression essentials covered.
High Street Gent
Dan Sinnott launched High Street Gent to try and help men stay on trend without having to spend a fortune. Across the blog Dan gives his tips on how to wear certain fashion items and accessories (all at the High Street end of the budget as you'd hope), alongside advice on avoiding fads that may unnecessarily eat into your wallet. There's also a wealth of information on male grooming, hairstyles and men's health so you can feel just as good as you look each season.
Jordan Bunker
Jordan Bunker frequently teams up with photographer and fellow blogger Matthew Pike (from the Buckets & Spades blog) to help showcase his latest outfits. Within each post Jordan also discusses what he's been up, chronicling his life and helping you to delve into his lifestyle while following his style. The photography is stunning and you'll always be left inspired by his outfit choices.
The Daily Street
The Daily Street was founded in 2009 by Alex Powis, Adam Scotland and Jamie Szulc to offer the latest news on men's fashion and street culture. It's gained a huge readership since due to the trio's honest approach to the latest news on product launches and exclusive interviews they're able to secure. They know their stuff and if you're a fan of streetwear, The Daily Street is one of the best publications for you to read if you're UK based. Unfortunately there haven't been any new posts for a few months so we're hoping it's just a temporary pause in proceedings!
Oh So Jack
Previously launched by Jack Bradley as Just Having A Giraffe in 2013, Oh So Jack now encompasses male grooming, travel and lifestyle alongside men's fashion. Jack focuses more on the photography than written content within each post, making it perfect for those who prefer lighter articles that are image heavy. The photos always provide all the details you need to know about the outfit, leaving Jack with little reason to need to add swathes of paragraphs explaining how to pull off the look.
Kingsdown Roots
Matt Ridout aims to share his journey into fashion as an 'ordinary man in his 30s' on his blog Kingsdown Roots. Covering a range of topics from how to spot fake luxury goods to fashion reviews, Matt shares his personal thoughts in an extremely informative and easily digestible writing style. You'll also get the inside scoop on fashion events Matt has attended alongside tips on how to style key trends each season.
Jay Wicks
Self-titled Jay Wicks' blog is a culmination of fashion, male grooming and tech advice. He frequently reviews and gives his honest impression of new to market products, while also giving his tricks on styling the latest menswear trends. His writing is concise yet always includes the details you want to know and pre-empts any questions, helping to guide you to the best decision about whether the product or brand is right for your style.
Boy Meets Fashion
Boy Meets Fashion is the work of self-proclaimed London gentleman Jai'me Jan, who started blogging in 2010 to express his passion for style. He's highly regarded within the fashion industry and the blog offers a sneak peak into exclusive VIP events he's lucky enough to attend, as well as new collection launches. Expect to see lots of behind the scenes photographs coupled with outfit of the day photo shoots. Boy Meets Fashion caters very much to the upper (haut couture) end of the market, but it's still a fascinating insight if you want a glimpse into the lifestyle. We can all dream…
StyleFade
Founded by Manchester-based Ste Huyton, men's fashion and lifestyle blog StyleFade explores Ste's passions across a diverse range of topics. As a relatively tall guy at 6ft 3", he often gives tips on how he compensates for a proportionately longer body than legs. Alongside new collection launches and style guides, you'll also be treated to great tips on male grooming to make sure you have your routine down to a tee.
Last Style of Defense
One of the best-named blogs on the list, Last Style of Defense was launched by menswear writer Dan Hasby-Oliver back in 2009. The blog aims to bring the latest men's style news and products from Los Angels and London, making sure you never miss a beat. With such a long history, there's a huge catalogue of posts on the blog to enjoy at your leisure. If you want to be the first to know about new releases and collabs, Last Style of Defense should be your first port of call.
Overdressed & Underprepared
Robert Nixon shares styling tips on his latest buys on men's fashion blog Overdressed & Underprepared. From chambray shirts to Timberland boots, he details how he likes to wear the item with crisp photography showcasing the finer details we can all so often overlook. It's a great blog for the everyday guy who doesn't want to religiously stick to the latest trends but enjoys looking good.
Sam Squire
Sam Squire brilliantly showcases his latest fashion finds on his self-titled men's style blog. In every fashion post he carefully details where each item is from so it's easy for you to create the look rather than spending hours trying to find a close match. Mixed in with these Sam also delves into lifestyle topics we can all relate to, whether it's choosing a gift for your partner or male grooming tips.
Individualism
Individualism was founded by brothers Reuben and Aaron Christian to celebrate men's style, and it's now become one of the most respected style collectives in the UK. Photography takes center stage, providing inspiration in droves of how to style new season trends in an original way with a good dose of travel thrown in. It's a hugely creative blog and will appeal to the creative thinkers among you and the already sartorially savvy.
Joey London
Joseph (Joey) Clough launched Joey London in 2014 to share his passion for travel, fashion and culture. His fashion posts predominantly feature him wearing a range of outfits rather than focusing on just one look. There's a great mix of both High Street and luxury brands showcased across a diverse range of styles, giving the blog endless appeal to any guy looking to upgrade their wardrobe whatever the occasion. Joey also travels extensively, giving his personal recommendation on what to do and where to eat, making it a must-read before planning your next getaway.
Style & Error
Founded by men's stylist Tom Stubbs in 2010, Style & Error offers a candid take on everything from menswear shows to Tom's latest fashion purchases. The blog is likely to divide opinion and you'll other love or hate his writing style (we're in the former camp of course), but without doubt you'll be entertained. There's also a healthy dose of music mixed in with most posts for nostalgia.
Liam Pitts
Male fashion blogger Liam Pitts started his blog for guys looking for inspiration on the latest affordable fashion. It's since evolved to include posts about his travel and personal life, but still remains solidly focused around fashion. Expect to be entertained with exclusive interviews, beautiful product shots of his latest fashion buys and tips on how to dress well for a variety of occasions.
Fashionable Frank
Editor of Fashion Frank, Ireland-based men's fashion blogger Frank Cronin, hasn't been blogging for long but has already racked up an impressive list of fashion blog award nominations. It's not hard to see why, with Frank giving regular tips on what outfits to wear for different occasions and how to style certain menswear pieces. The posts are detailed and take away the headache of trying to work out what to wear to events where ideas are usually lacking (a Christening being a perfect example). When you're stuck for ideas, Fashionable Frank will give you the inspiration you need plus all the details on where to shop for the same pieces.
Lad Style
Run by Robert Evans and friends, Lad Style has a strict set of rules it aims to abide by, including that it's run by the lads and for the lads and anyone can look presentable no matter how skint. This sets the tone well and you should already have a good idea of what to expect – affordable stylish menswear and straightforward writing. There's no jargon test here. Lad Style delivers on its rules, with affordable product picks from new season collections alongside lookbooks on how to wear upcoming trends. With some posts being incredibly short or consisting of just a photo it won't be for everyone, but if you want regular inspiration to mix up your wardrobe each week it's a good place to start.
Quyen Mike
London-based fashion photographer and men's style blogger Quyen Mike takes you on a journey with him through his blog, capturing stunning shots of his travels and what he's wearing. This is a man who knows his style and his expertise as a photographer allows him to do his outfits justice. You can expect to see portfolio style blog posts catering to the modern gent with luxury brands being given their moment in the spotlight.
The Rathbone Gentleman
The Rathbone Gentleman was the brainchild of three young British gentlemen who wanted to offer their take on menswear trends and provide style guidance based on their own experiences. The trio cover everything from wardrobe essentials to outfit ideas, all with the premise of helping you to transform yourself into an icon of style. Expect sharp blazers, tailored trousers and exquisite accessories – there's no streetwear here gents.
Sartorialee
Aiming to dress the globe-trotting man, Sartorialee was launched by creative director Lee Osborne. With a passion for British tailoring with Italian flourishes, Lee showcases everything from designer profiles to product launches on this men's fashion blog. There's also great 'how to' guides alongside insightful interviews – all directed towards men who prefer a tailored look rather than something resembling dress down Friday. Think exquisite blazers, suede monkstrap shoes and pocket squares. For the well-dressed gent this is one of the finest UK blogs out there.
The Science of Appearance
Former stylist Neil Thornton, the editor of London-based men's style blog The Science of Appearance, aims provide a no-nonsense approach for men on how to navigate the modern world. He covers both High Street and luxury brands, offering a wealth of styling tips on how to wear different trends plus what new arrivals should be at the top of your wishlist. It's a great place to get your daily style fix and useful tips on topics across various aspects of men's lifestyle in general.
All Things Menswear
All Things Menswear is the work of Jamie Daniel, hoping to give you inspiration each season by showcasing the latest menswear lookbooks. It is one of the most comprehensive lookbook resources available and Jamie always gives his own thoughts on the feel of each new collection and what he loves (or dislikes) about it. Outside of the lookbooks you'll discover a range of outfit posts with Jamie styling different looks, each one photographed from various angles so it's easy if you want to try replicating it yourself.
The Rakish Gent
Founded by Editor-in-Chief Tajinder Hayer, The Rakish Gent features exclusive interviews with personalities within the industry, the latest fashion news and new menswear lines you should know. If you want to keep up to date on what's happening with men's fashion, this is one of the best magazine blogs available. The photography is always stunning and the separate 'glossary' is a must-read to make sure you know your fair isle from your cashmere.
Sharpened Lead
Headed up by seasoned men's fashion writer and contributor at The Guaradian Colin Chapman, Sharpened Lead takes a deep dive into new menswear collections. His expertise shines through, with an engaging narrative of events attended or meetings with designers. Sharpened Lead has quickly established itself as an authority on men's style and for the sartorially savvy it'll never disappoint.
The Totality
Kieron Casey offers up his advice on various topics including film, travel, male grooming and style on men's lifestyle blog The Totality. Fashion plays the most prominent role, with Kieron providing style guides and new collection previews to inspire you on your wardrobe choices. His writing style is always eloquent and beautifully descriptive with no details left unturned. This is supported by close-up product shots, showcasing the featured product or outfit in all its glory.
Aizak Buyondo
Regular attendee at the most prestigious UK fashion events, Aizak Buyondo launched his self-titled blog in 2009 and his experience from the immersion in the industry shines through. Covering new collection launches, his writing style is effortless and captures the true essence of each collection. This blog won't be for everyone, but if you're a self-proclaimed fashionista who wants to know the action directly from the catwalk you'll be a fan within seconds.
The Coolector
Men's lifestyle blog The Coolector was launched by Leo Davie to cover the greatest new stuff you should have in your life. Although it spans across technology, travel, design and fashion, the latter takes the most noticeable role. Expect to get inspiration on upgrading your gear each season, be it a new watch or a technical jacket. There's usually multiple posts each day, making sure you never miss a new fashion item Leo has hunted down and feels is worthy of making its way into your wardrobe.
Cascade of Colour
Liverpool-based Adam Mckinley started his men's style blog Cascade of Colour in 2012 to share his favourite t-shirt designs and passion for music. It now covers all aspects of men's lifestyle, but still with a heavy focus on fashion. Expect to be inspired with What To Wear guides together with spotlights on new brands and product launches. It's a carefully curated blog and Adam's love for items he features is clear to see, with him often sharing his personal experience of wearing them so you know they're worth the money.
BeautyKingUK
Don't immediately shirk at the name, BeautyKingUK covers a lot of men's fashion alongside male grooming (hence why it's made it on to the list). Edited by Stephen Shawcross (and husband of BeautyQueenUK), the blog gives his opinion and reviews on various style and grooming products for men on the wrong side of 35. His writing is always refreshingly honest and you feel anything recommended comes with his personal seal of approval.
Dapper Dude
Dapper Dude, not to be confused with The Dapper Chapper, aims to offer practical style advice for the modern gentleman. Launched by Simon Barker at the end of 2015 it's one of the youngest men's fashion blogs covered in our list, but it's already built up a treasure trove of useful advice. Expect to be guided on the etiquette expected of the modern gent, alongside what you need to have in your wardrobe to pull the look off. Unlike most other men's blogs covering fashion, photography is on the lighter side within each post with Simon providing written advice in detail. This will no doubt appeal to some more than others, especially for those who rely on the style tips being clearly spelt out.
Unknownmale
Men's fashion and lifestyle blog Unknownmale delivers daily inspiration on what you should be wearing or what new tech and gadgets you should be buying. Whether it's tips on building your menswear wardrobe or advice on key accessories you should own, Unknownmale provides bite size content you can quickly take tips from. It also curates relevant posts from other men's fashion blogs, which adds to the diversity of the sources you can take inspiration from.
That's the wrap – if there are any men's fashion blogs you think should be on the list give us a shout on Twitter and we'll get them added. We'll also update this list regularly based on new bloggers coming into the space so get in touch if you want to be featured.