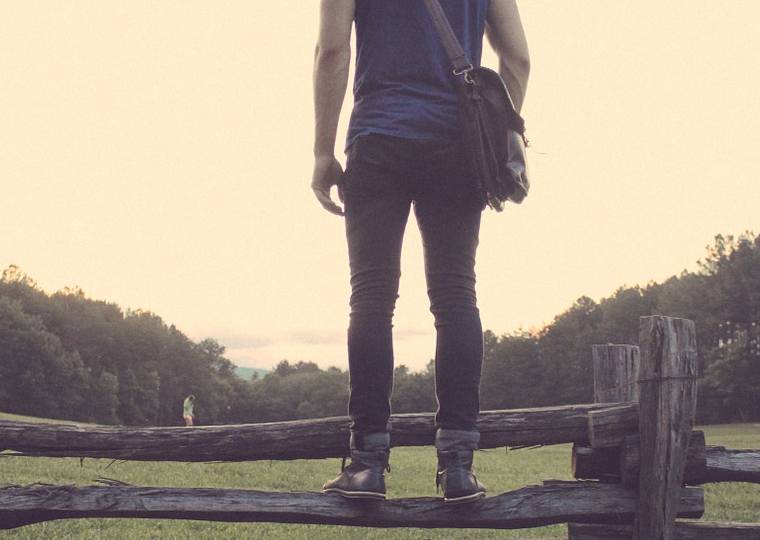 January 2, 2016 |
4 shares
Blazer – check, tablet – check, 2 x boxers – check, shirt – check, hair gel – check, headlamp and penknife – check. Sometimes we don't know where the path will lead us…or what we might need.
A weekend bag, think holdall or oversized barrel bag, is a must-have for any man-about-town with an adventurous streak. A man-bag, that's a manly handbag, simply isn't big enough and will restrict you to having to return home on the second night of any unplanned escapades (unless you are a fan of the smelly caveman look).
If you and your mates have been known to meet for a couple down the local and end up on The Hangover-stylee 3 day debacles, the weekend bag is the one you need with you by your side, your partner in crime so to speak.
If your life is generally quite tame, a weekend bag is also useful for taking to work with your laptop and gym stuff in. Weekend bags are also ideal for when you are seeing a girl and in that stage where you live separately but spend every Friday through to Monday together. You don't want to give the wrong signals by claiming a space in her wardrobe – she's nice and all but you're just not sure you're ready for that yet.
Here are 6 of the best-looking weekend bags
John Lewis Geneva Small Weekend Holdall, Blue, £59, John Lewis
Barbour Locky Explorer Holdall, £219, ASOS
Herschel Black Weekend Bag, £75, Topman
John Lewis Holmes Leather Medium Holdall, Brown, £189, John Lewis
Megabag Leather Holdall, £299, Ted Baker
Mi-Pac Suede Burgundy Barrel Bag, £45, Urban Outfitters Online Exclusive
And to help get you even more organised, here are some nifty things you may want to pack inside your weekend bag:
Get the essentials covered with this useful set from French Connection. Boxers, body spray and body wash − your mum would be proud. With hints of cedarwood, grapefruit, lavender, thyme and oak moss, you will smell so fresh that you won't even notice the effects of 2 hours sleep and waking up on someone else's couch.
Boxers & Grooming Duo Gift Set, £15, French Connection
Protect your tech from damage with this tablet sleeve from Gibson. You'll be pleased you remembered to bring your tablet with you on your adventures; everyone loves a movie during a long car ride.
Gibson Tablet Sleeve in Rust, £25, House of Fraser
Make some notes along the way with this travel diary from Wild & Wolf.
Wild & Wolf World Map A5 Notebook, £10.95, John Lewis
This is your long-weekend wardrobe sorted, with a different shade each day no one will notice you're wearing the same jeans. Set contains a grey, white and black tees from Hugo Boss.
Hugo Boss Mens Core Tee (3 pack), £35, Very
Because the modern man shouldn't have to sacrifice the warmth and comfort of his hands to use Google Maps. Stay stylish and avoid frostbite with these touchscreen gloves from Urban Outfitters.
Urban Outfitters Cable Knit Navy Touchscreen Gloves, £16, Urban Outfitters
Because you just never know…
Victorinox Explorer Pocket Knife, £28, Millets