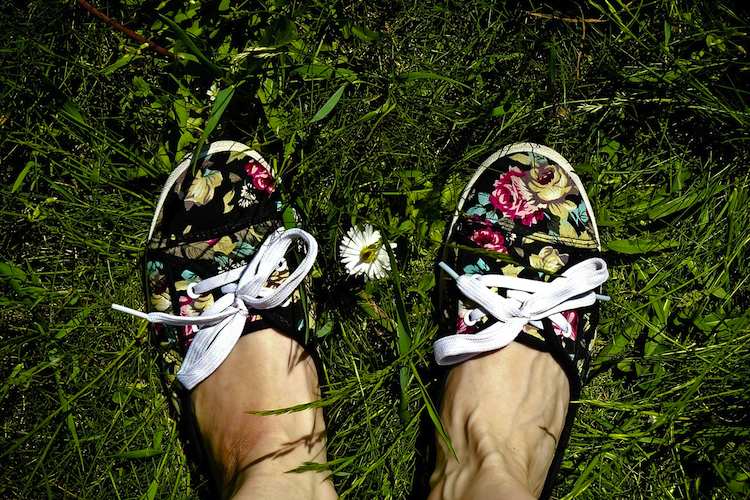 February 29, 2016 |
4 shares
Blue and green should never be seen, red and green should only be seen upon an Irish queen and never be seen without a colour in-between. Do these old-school colour combination rules still apply today?
Colour clashing is fun; create impact with contrasting brights. Mismatched prints and offset colour combinations add eccentricity and creativity to an outfit.
Who wants to play by the rues anyway? Mish-mashing or colour-clashing shows that you dress as you please and aren't afraid to stand out. Here are 5 colour rules meant to be broken.
1. Blue and green should never be seen
Play with pieces in lime green and cobalt blue for an electric look. These lime green dresses are even more eye-catching when accessorised with cobalt blue shoes and bags
NaaNaa Bodycon Dress With Strappy Tie Back Detail in Lime Green, £28, ASOS
ASOS Cami Dress With V Front and V Back, £22, ASOS
Love Moschino Cobolt Blue Bag with Chain Across Body Strap, £160, ASOS
Ankle Cuff Barely There Heeled Sandals Cobalt Blue, £30, Misguided
2. Red and pink don't go together
Combine aubergine or maroon shades with light baby pinks for a subtler red and pink outfit or have fun colour clashing with fuscia pink and scarlet red.
AX Paris Crop Top in Eyelash Lace, £7.99, AX Paris
ASOS High Waisted Pencil Skirt, £20, ASOS
South Jersey Blazer in Pink, £25, Very
Strappy Top in Light Red, £5.99, Zara
Ann Summers Bette Underwire Bra, £26, ASOS
3. Avoid wearing navy with black
Some people just won't go there, whereas others see nothing wrong at all with combining these two essential colours.
This Vero Moda contrast shirt dress does navy and black well or wear this navy drape front top with these black Only Royal coated biker skinny jeans.
Vero Moda Contrast Shirt Dress, £25, ASOS
Vero Moda Tall Drape Front Top, £35, ASOS
Only Royal Coated Biker Skinny Jeans, £30, ASOS
4. Red and green should only be seen upon an Irish queen
In the run up to Christmas, red and green is a great combination, but red and green can be a hard look to pull off at this time of year. Khaki jeans or chinos with a red sweatshirt is the easiest way to work this colour combo into a casual outfit.
Freshman '79 Sweatshirt by Project Social T, £32, Topshop
Superstretch Trousers in Khaki, £14.99, H&M
5. Don't mix patterns
All the most stylish girls enjoy a bit of print-on-print action. Clashing abstract florals is a fun look for the new season. One tip when combining patterns is to mix a smaller-print, such as a ditsy print floral pattern with a larger print.
A floral blazer teamed with floral trousers can be broken up with a plain white t-shirt. Choose abstract, arty florals to avoid looking like dated bad wallpaper.
ASOS Premium Blazer in Jacquard Co-ord, £60, ASOS
Millie Mackintosh Ditsy Floral Print Mini Dress, £60, ASOS
Navy Stripe Ruched Sleeve Blazer, £60, River Island