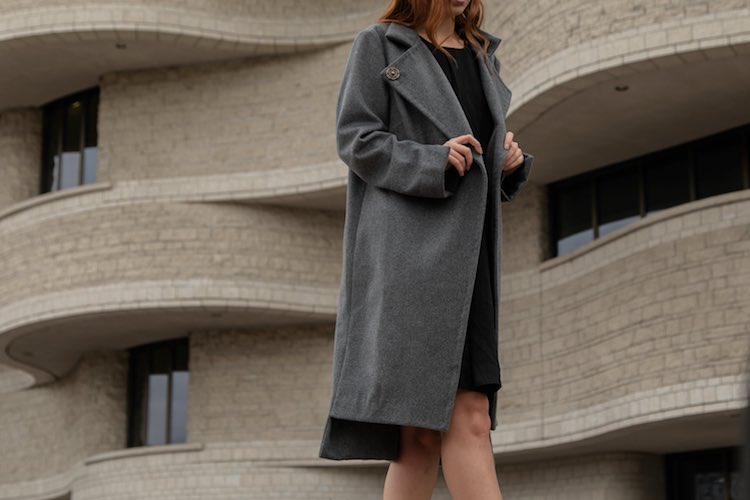 November 10, 2020 |
10 shares
Winter is a time for wrapping up warmly in layers of woolly knits.
But sometimes, you just want to wear a dress. Luckily, the current trend for layered dresses is perfectly suited to the cold British climate, so you won't start shivering within minutes of leaving your house.
Read on for our guide on how to layer dresses in winter...
The throwback look...
SHOP THE LOOK: Shirt Dresses | Slim Fit Jeans | Heels
The 90s revival is still going strong, and the next trend to tick off the list is the 'dress-over-jeans' look.
Back then, it was a favourite red carpet look for the likes of Gwen Stefani and Jessica Alba, but the 2019 version is only a little more refined.
Your jeans (or trousers) should be slim fitting – never bootcut – and your dress should match the colour as closely as possible.
If you're new to the trend, start off by pairing skinny jeans with a floral-print midi dress and heels, for a wearable yet fashion-forward daytime look.
The couture look...
SHOP THE LOOK: Chiffon Dresses | Boots | Parkas
Chiffon layers have been all over the catwalks of late, with designers such as Dior dressing models in one stunning dress, then covering it up with a chiffon maxi.
See-through chiffon dresses are just starting to appear in high-street stores, but don't be put off by the flimsy material and lack of lining – instead, chose an unembellished, plain-coloured chiffon number and throw it over your favourite dress for a gauzy, soft-focus appearance.
The pinafore look...
SHOP THE LOOK: Pinafore Dresses | Polo Necks | Biker Jackets
Pinafores have been everywhere lately – and with good reason! They're versatile and flattering, while nodding to the ubiquitous 90s' look that we're all trying to achieve.
Pinafores are ready-made for layering. Just start with a polo neck jumper and some comfy, woolly tights. Then cover with a chic pinafore (dungaree style is a current favourite with Insta-fashion queens) and voila! You have an outfit that is warm, chic and office-appropriate.
The cosy look...
SHOP THE LOOK: Summer Dresses | Cable Knit Jumpers | UGG Boots
Knitwear is big and bold this year, from cable-knit jumpers, to blanket-style scarves. Stock up on soft knits and you can afford to keep the basis of your outfit relatively light.
For instance, your favourite floaty summer dress? Wear it with opaque tights, and all the woollen accessories that you can carry – an oversized fisherman's jumper; a cable-knit cardigan; or a super-soft snood.
Add a pair of heeled ankle boots and you're ready to face the elements in style.
The glam look...
SHOP THE LOOK: Knee High Boots | Midi Dresses | Leather Handbags
Head-to-toe colour is set to be a huge trend this year, and it's the perfect way to layer your dress, without coming across too grungy.
Simply choose your colour, then layer up a matching dress, wrap coat, stiletto heeled boots and accessories.
It doesn't matter if you choose different hues of the same colour – just as long as you stick to one overall theme, and never compromise on the heels. This is a glamorous look which works just as well in the boardroom as it does at the bar.
Our Top Tips On Layering Dresses In Winter
Layer a dress over skinny jeans as an alternative to tights for a fashion-forward daytime look.


To take your style game next to the next level, style a sheer chiffon dress over another dress and complete the look with knee high boots.


Pinafore denim dresses look great worn over a polo neck jumper for additional warmth over the winter months. Add further layering with the addition of a biker jacket.


For a cosy off-duty look, wear chunky cable knit sweaters and cardigans over a feminine floral dress. Add a pair of warm boots and a wool scarf when you venture outdoors.


If you want to up the glam factor, dress from heat to toe in the same colour by matching your dress to knee high boots. Add a wrap coat in a similar shade to finish the outfit.