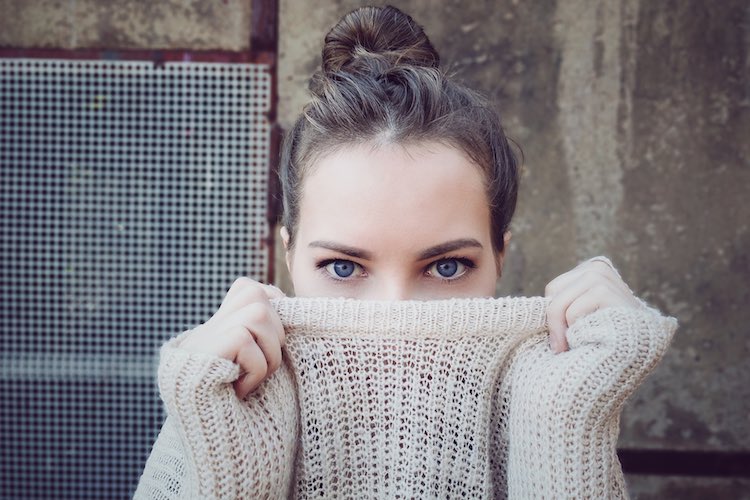 December 26, 2015 |
1 share
Saving the pennies after an expensive festive season? Get your winter wardrobe all-wrapped-up with these eight key pieces, all for under £20 each! The party dress, the sparkly shoes, the cardigan, the pom-pom hat…we've got it covered.
Everything you need to look dazzling and stay warm this winter without breaking the bank.
The Party Dress
NYE party, New Year drinks, date night on ice? Every girl needs an on-trend party dress to be her best friend through the winter season.
Velvet in rich hues made for a glamorous statement on the AW15 catwalks, adding opulence at Giorgio Armani, Alexander Wang and Christopher Kane.
This velvet skater dress in purple from New Look has a vintage feel and adds a touch of glamour. The round neckline and flared skirt create a flattering silhouette.
The short length of this dress is best accompanied with some statement tights or risk showing off more than intended when bending down to pick up your party hat.
Purple Velvet Skater Dress, £12.99, New Look
The Cardigan
Not quite cashmere but as near as you're gonna get for under twenty quid. This cardi from Marks & Spencer is super soft and the pearl buttons add a dainty finish.
Wear over a party dress as an elegant cover-up or over a crisp white fitted shirt with your best string of pearls for a ladylike look. Available in black, grey, cedar or mauve.
Cashmilon Pearl Effect Button Cardigan, £16, Marks & Spencer
The Knit Pencil Skirt
The knit pencil skirt – another winter wardrobe must-have to lust after (or own). This item couldn't be more practical or wearable so you simply must have one. It's an essential right?
Easy enough to justify… This sweater-knit pencil skirt from Forever 21 features a ribbed pattern, wide waistband and comes in a choice of black, hunter green or blossom.
Sweater-Knit Pencil Skirt, £19, Forever 21
The Sparkly Shoes
What's the best thing about the festive season? You can never be too sparkly! Shine bright & keep the sparkles going throughout winter in these gold shimmer platform heels from New Look.
Gold Shimmer Platform Heels, £19.99, New Look
The Embellished Jumper
Bedazzle in this charcoal sweatshirt with bling from Forever 21. The lightweight knit can be dressed up or down and floral rhinestone embellishment around the neckline adds some sparkle to any outfit throughout the duller months.
Rhinestone Marled Sweatshirt, £20.00, Forever 21
The Geometric Print Scarf
Wear two trends in one with this scarf – geometric monochrome print and tassels! Graphic geometric prints clashed and confused on the AW15 catwalks, with bold geometric prints seen at Pucci, Loewe and Armani to name a few names.
This on-trend scarf from River Island is versatile enough to mix and match with anything.
Black Geometric Knitted Scarf, £18, River Island
The Leather Gloves
Be the lady in red with these stylish burgundy leather gloves from Topshop, which make an appealing alternative to black leather or woolly mittens. Plus for the budget savvy, they're considerably cheaper than Dents leather gloves.
Perfect for avoiding frostbite and it's also much easier to grip a wine glass with leather gloves than in woollen mittens!
Burgundy Leather Gloves, £20, Topshop
The Pom-Pom Hat
Woolly with pomp-poms, what more could we ask for from a hat? Keep your head warm in style with this Cable Knit Pom-Pom Beanie from Gap, which also comes in red or white options.
Cable Knit Pom-Pom Beanie, £14.95, GAP