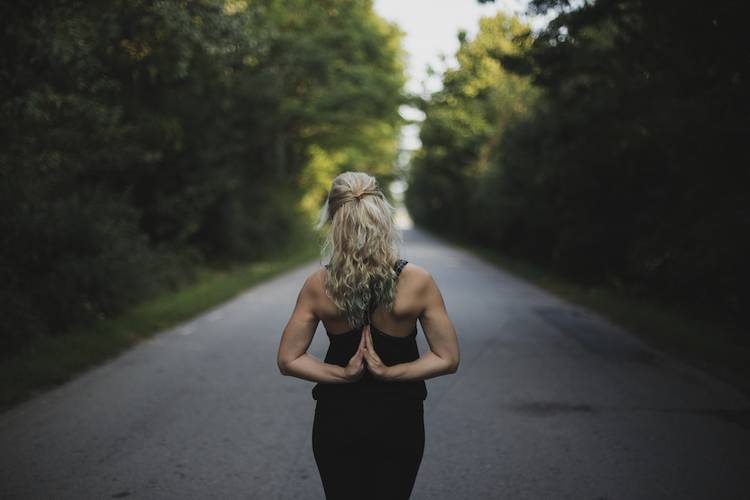 January 19, 2016 |
5 shares
What were your new year's resolutions? Get fit, save the world, fight global warming and end poverty? As individuals there's only so much we can do, but one way that we can use our power is as consumers.
By being a conscious consumer and choosing to buy from ethical or organic/natural brands we can not only improve the way we look and feel in 2016, but also help improve the world around us.
Organic cotton produces 94% less greenhouse gas emissions than conventional cotton growing, fact. The below pieces of yoga kit all look fabulous, feel great and have been specially designed to help you flex, bend and unwind to the max. What's more they have all been made by ethical brands. Namaste.
From Clothing Yoga Bra
Organic Cotton Yoga Bra Coral Pink, £29, From Clothing
This yoga bra by From Clothing is made from 95% GOTS certified organic cotton and is kind to your skin and the environment. All cotton from GOTS (Global Organic Textile Standard) certified sources, is farmed with respect for the environment, without pesticides and chemicals.
GOTS certified factories are regularly inspected to make sure working conditions are up to standard.
Gossypium Yoga Pants
Fold Over Waist Harem Pants, £47.20, Gossypium
These fold over waist harem pants from Gossypium come in 26 different colours. Not only do you choose your size, they're also made up to fit according to leg length.
The flattering fold over waistband has been incorporated to increase freedom, and unlike other gym leggings, they won't restrict the vital central organs around the tummy during yoga practice.
All Gossypium products are made in a small workshop on the edge of the South Downs National Park in East Sussex. Pieces are made from the softest blend of organic cotton and Lycra.
Posca Yoga Leggins
Posca Legging Grape, €39, The Choclo Project
Each year the team at the Choclo Project travel to Peru to host creative workshops for deprived and homeless children. The workshops provide a fun creative outlet for the children, teaching them new skills and building confidence.
The art that the children create is then used as the graphics for Chocla Project clothing designs. The money raised through the sale of Chocla Project clothing is used to build classrooms and pay school fees. These Posca leggings are made from 95% Organic GOTS approved and 5% elastane.
Ponchito Poncho
Ponchito Poncho, €117.60, The Choclo Project
The Ponchito poncho is a great multi-tasker, not only is it a super-cool poncho, it also doubles up as a comforting blanket, perfect for shavasana. A button under each arm keeps the poncho in place.
The graphic pattern on the Ponchito poncho was designed by Irvin, one of the children at Mundo de Niños. Before entering the program Irvin lived in the unpredictable streets of Trujillo, doing his best to survive. He now has a home and is in education.
Soul Spun Yoga Cami
Soul Spun Cami in Minty Fresh, £17.70, Asquith London
The Soul Spun cami from Asquith London is made from bamboo! Yes, that's bamboo as in the plant. To be precise, that's 82% bamboo, 13% polyester and 5% elastane.
All Asquith London yoga wear is ethically made and designed so that you never accidently expose yourself during yoga practice. With the flattering 'extra shaping', antibacterial and sweat wicking fabric and funky star print this is the perfect partner to your sun salutations.
Snood Scarf
Sustainable Merino + ECO Fibre Tencel Snood Scarf in Morado Pink, £39, From Clothing
This useful snood scarf by From Clothing is perfect for putting on before walking back from a hot yoga class on a chilly day to regulate temperature. Made from natural and sustainable Merino wool blended with eco-friendly Lenzing Tencel® to give a soft luxe feel with no itchiness.
Half-Toe Socks
Toe Sox Pink, £9.99, Tribal Earth
These half-toe socks with non-slip grip are great for when you need to warm up your feet before yoga practice or when doing yoga on the beach or a slippery surface.
Nature Jute Yoga Mat
Natural Jute Yoga Mat in Natural Green, £45, Tribal Earth
This natural jute yoga mat is manufactured in the UK (no air miles used) and made from woven jute which is biodegradable and natural.