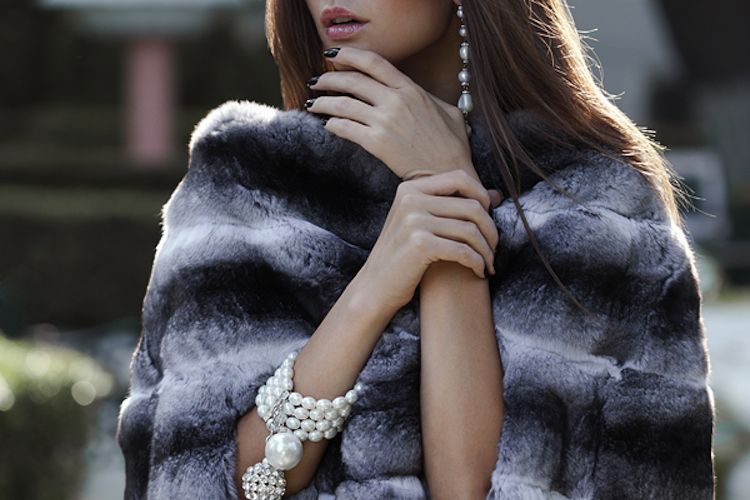 November 15, 2022 |
9 shares
We love the luxurious look and feel of a fur coat – but we love our furry friends even more. Here are six faux-fur fabulous looks to try out this season.
Is it real? The ladylike faux-fur coat
SHOP THE LOOK: Faux Fur Coats | Slip Dresses | Chelsea Boots
This look is all about old-school glamour and opulence. A collarless mid-length faux-fur coat in a refined, true-to-life animal print oozes high-octane glamour in the colder months.
Make like a 1930's movie star or daughter of a Russian oligarch and team a ladylike fur coat with a black satin slip dress and Chelsea boots for elegant styling. A string of pearls perfectly complements this look.
70's throwback, Felicity Shagwell lives on...
SHOP THE LOOK: Patchwork Faux Fur Jackets | Knitwear | High Waisted Jeans
Oversized patchwork faux-fur coats and colourful shaggy faux-fur jackets remind us of the 70's… Unleash your inner Austin Powers with an out-there faux-fur jacket this autumn. Wear yours over a neutral-toned chunky knit with faded denim and flat-form shoes.
The snow queen, cream faux-fur coat
SHOP THE LOOK: Cream Faux Fur Coats | Cigarette Trousers | Turtleneck Tops
This coat is definitely not your everyday rain or shine coat. Wear it on a night out, just please hang it up in the cloakroom to keep it pristine and watch where you sit. Red wine, dirty benches and a white faux-fur coat just isn't going to work.
Take inspiration from Saint Laurent, whose statement coat for the season is made from curly cream goat hair or Marni's all-over cream shearling coat.
Cropped pastel faux-fur jacket
SHOP THE LOOK: Cropped Faux Fur Coats | Midi Skirts | Patent Court Shoes
Be the princess you always dreamed of and team a cropped faux-fur jacket in dusty pink or cream with sequins and chiffon.
The cropped length of this jacket looks great over a short or mid-length party dress or worn with a cami top and pleated midi skirt. Patent court shoes and a statement clutch complete the look.
Mixing fabrics, brocades meet faux-fur
SHOP THE LOOK: Skinny Jeans | Women's Boots
And for the fashion free-spirited…forward thinkers will want to mix textures and prints and play with faux-fur trims. Take inspiration from Prada's colourful patchwork coat with contrasting silky sleeves and faux-fur cuffs. A coat like this deserves to be in the spotlight – wear it with black.
Faux-fur and embroidery
SHOP THE LOOK: Boyfriend Jeans | Slip-Ons
Embroidery and faux-fur are two of the biggest trends of the season, so why not wear them as one? Take inspiration from Fendi who showed floral motifs embroidered onto fur coats and style the look with folk-inspired pieces and boho styling.