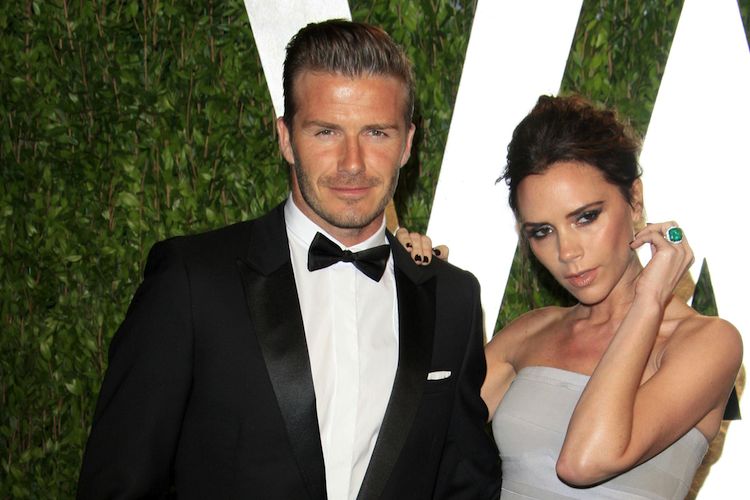 August 22, 2016 |
3 shares
David Beckham is now as famous for his style as he is for his skills on the pitch. One half of a fashion powerhouse and a former underwear model, you'd struggle to find someone who hasn't heard of him, or how he dresses. On downtime days you'll catch David Beckham in distressed denim, a leather jacket and more often than not, a beanie hat. A trademark look and he pulls it off incredibly well.
He is, however, most known for his sharp tailored suits (probably because that's when he's most often snapped). Mixing up hairstyles every few years, he's refined his look with age and we think he's now in his element. This is one man who knows his way around a suit.
Here are our pointers for achieving David Beckham's tailored look so you can impress in the office or on your next date night.
The Suit
SHOP THE LOOK: Men's Suits | Men's Formal Shirts
The key to mastering David Beckham's look is the suit. It's always VERY well cut and he rarely strays into patterns or pinstripes. He keeps things simple and it works.
Choose a slim-fit cut and if you can't afford a tailored suit, take an off-the-shelf suit to a local tailor to trim the jacket sleeves and trouser hems. Expect to pay around £30-40 in total for the alterations – it'll definitely be worth it.
Beckham usually wears a single-breasted two-button jacket style, although he has started wearing double-breasted styles (which are currently smack bang on trend). If you're investing in a suit to wear for a few years to come, we'd suggest opting for the single-breasted style to play it safe.
Unless you're heading to a black-tie event, stay away from black and opt for a rich navy blue suit. Complete the look with a crisp white slim-fit shirt with double cuffs so you can show off some impeccable cufflinks.
The Shoes
SHOP THE LOOK: Men's Formal Shoes
Beckham likes to keep his shoes as minimal as his suit, opting for high-shine black leather lace-up Derby or Oxford shoes on most occasions. Polished shoes make the difference here and will instantly smarten up your look.
The accessories
SHOP THE LOOK: Men's Cufflinks | Paul Smith Ties | Men's Pocket Squares
David Beckham makes great use of accessories to bring his outfits alive and take them to the next level. Make sure as a minimum you've got a silk pocket square (here's our guide on how to fold a pocket square to get you started) and tie bar. Choose a simple tie to complement the suit – a favourite of Beckham's is a simple dot pattern like the one pictured above.
Follow these tips and you'll be one step closer to achieving David Beckham's smartly polished look. You'll also have one fly suit to pull out for those all-important meetings!