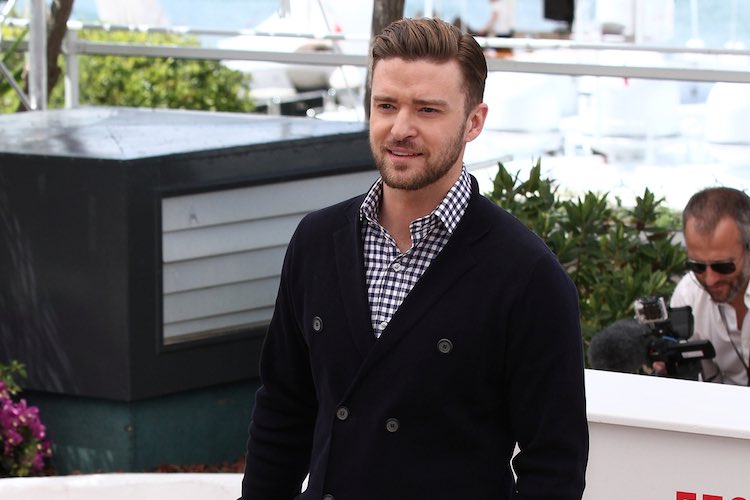 He's come a long way since the tight blond curls of the 90s. From boyband heartthrob to one of the biggest solo stars in the world, he has had more than his fair share of fashion hits and misses (ahem *denim suits*). But over the past few years, Justin Timberlake has settled into a smart-casual aesthetic which is wearable and timeless.
We've scoured the archives to figure out his fashion secrets so you too can get Justin Timberlake's style. Read on for our guide to his key looks, and how to replicate them...
1. The statement shirt
By choosing a sorbet pink shirt, Timberlake can afford to keep the rest of his outfit simple, with his favourite Stan Smiths and dark jeans. Get the look by taking a few chances with your shirts – find a colour you've never worn before and match it with your favourite trousers and blazer combo.
2. The red carpet classic
Note the tie pin, and the high shine on the Oxford shoes – these are little things that help to elevate the look and give the air of an old-school gentleman with a modern heart.
3. The 'formal' cardigan
He started wearing chunky cardigans in the late 00s, over a loose shirt and a tie, before graduating to double-breasted knitwear to create a more grown-up look. This outfit, which he wore to his first ever Cannes, manages to look elegant and laid back all at once, thanks to the juxtaposition of the smart chinos and comfy cardi.
The look relies on quality fabrics and smart tailoring. Wear it with formal shoes and pressed trousers to avoid looking like you've just rolled out of bed.
4. The check suit
The collar studs and pocket square add a vintage vibe to this look, while the tailored cut keeps it looking fresh. Complete the look with a pair of wing tip brogues or tassel loafers.
5. Mix 'n' match neutrals
If just one of these pieces was a different colour, this ensemble would look busy and disorganised. By choosing a palette of neutral colours (navy, khaki and tan), each item comes together to create the sort of outfit that you could wear absolutely anywhere.
6. The memorable suit
If you need to create a memorable look, take a leaf out of Justin's book and think about colour, fabric and tailoring. You can afford to take a risk with two of these three categories, but never all three. After all, a blue satin suit is memorable enough without adding any extra bells and whistles to it.
From 'smart-casual' trailblazer to 'look at me' couture – Justin Timberlake understands the power of fashion. Get his look by building a wardrobe of classics, and wearing everything with a confident swagger.