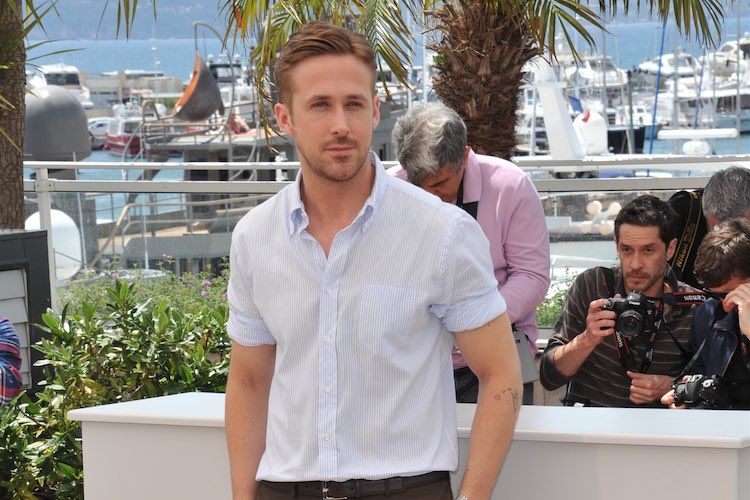 February 26, 2018 |
9 shares
From all-American Mouseketeer to moody A-lister, few stars have gone through a transformation quite like Ryan Gosling.
The Oscar-winning actor has owned a variety of looks – who can forget the iconic wet shirt scene in The Notebook, or his retro jazz suits from La La Land? But off-screen his style is just as striking.
Read on to find out how you too can get Ryan Gosling's style…
Ryan Gosling Look #1 - Dark Colour Palate
He's much more comfortable with dark colour palates, preferring muted shades of charcoal, slate and burgundy, thrown together with minimal accessories.
He avoids looking too casual by choosing great quality fabrics – even in the glare of the camera flashes, there is no polyester sheen coming off his trousers or jacket.
Ryan Gosling Look #2 - Modern Gentleman
While most actors stick with tuxedos and black suits, you can always rely on Gosling to mix things up in a navy blazer or striped tweed. He keeps things modern by choosing a slim-fitting cut and ditching the tie. Just add a thousand-yard stare and you'll be red-carpet ready.
Ryan Gosling Look #3 - Riviera Chic
The rolled-up sleeves and khaki trousers are pure Riviera chic, whether you're promoting a new film or just heading out for a seafood dinner. This is one of his easiest looks to re-create and the key is in its simplicity.
Ryan Gosling Look #4 - Off-Duty
Here, he sticks with his tried and tested formula of vintage hoodie, denim jacket and slim-fitting chino jeans, paired with his favourite battered work boots. This is a combo that he returns to again and again, switching up the colours slightly every time.
Ryan Gosling Look #5 - Movie Star Charm
This outfit is disarmingly simple: in fact, you've probably worn something similar to work within the past year. But there is one key element that sets this look apart: confidence.
Ryan Gosling's assured posture and aloof expression are the result of years of silver screen adulation, but (unlike his expensive threads) this is easy to fake. Just hold your head high, throw your shoulders back, and walk with the confidence of an Oscar-winning heartthrob with millions in the bank. Easy.
Ryan Gosling Look #6 - Comfort Over Style
Almost every outfit he wears includes some variation on charcoal grey, black or white, so even when he's dressed down he still looks stylish and on brand.
Here, he is prioritizing comfort over style with a pair of distressed jeans, a charcoal tee and a grey/blue jacket, yet the whole look still feels like it could have been put together by a stylist. The lesson here? Find your colour palate and stick to it no matter what.
Ryan Gosling is the master of understated elegance, but a closer look at his style reveals a formula that is surprisingly easy to copy. Keep your colours muted, your suits fitted, and your fabrics expensive. Just add a pair of sunglasses and a confident swagger and you'll soon be out-Goslinging Gosling.