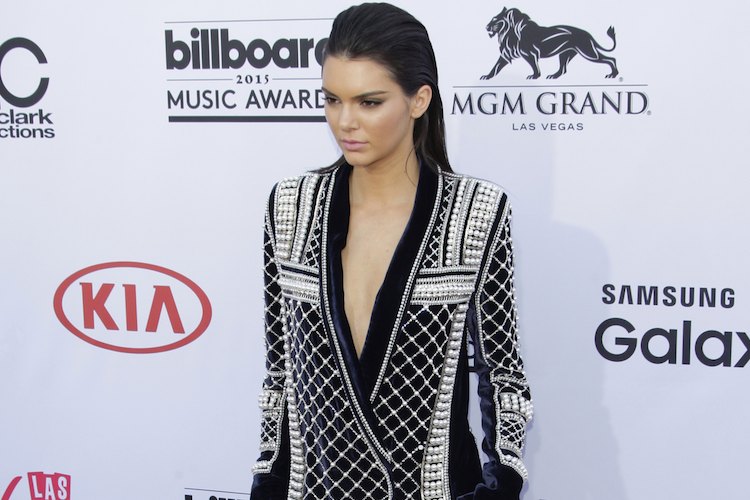 December 7, 2016 |
4 shares
By Kardashian standards, Kendall Jenner is practically a wallflower. Unlike her tabloid-friendly sisters, she prefers to keep a low profile, quietly dating pop stars and building a reputation as a catwalk superstar.
At the same time, she has also become something of a style maven, inspiring millions with her sleek and fashion-forward looks. From casual teen to catwalk superstar, we look at the evolving style of Kendall Jenner, and tell you how you can get her look for less...
1. Invest in an LBD or two (...or ten...)
Like every girl over the age of 18, Kendall knows the power of the Little Black Dress, and she seems to have one for every day of the year.
2. Preserve your modesty
You won't see Kendall posting nude selfies on Instagram, but she certainly can't be described as a prude. Some of her most iconic red carpet looks feature visible bras or crop tops, which have been pared down with chiffon panels and high waisted-trousers.
3. Ghillies go with everything
Ghillie heels have become a staple of the Kardashian/Jenner wardrobes. These lace-up, high heeled shoes are simple enough to go with any outfit, but detailed enough to add interest to an otherwise plain ensemble.
4. Choose one statement piece
Jenner has walked for Chanel, Balmain and Givenchy, so she clearly thinks nothing of wearing a £50,000 embellished jacket to a mid-week event. While this may be a tad on the expensive side for mere mortals, there is something to be said for investing in one stunning statement item and building a look around it.
5. Glam up a graphic tee
It's been a few years since skinny jeans and high heels were considered a red carpet-worthy ensemble, but Jenner pulls it off like a pro. As ever, the trick is to keep the colour palate to a minimum and balance a playful top with sky high heels.
You don't have to have a supermodel body (and budget!) to steal Kendall Jenner's look. Just stick to this classic capsule wardrobe and dress to highlight your best features. And never, ever forget to walk with the confidence of a catwalk idol.