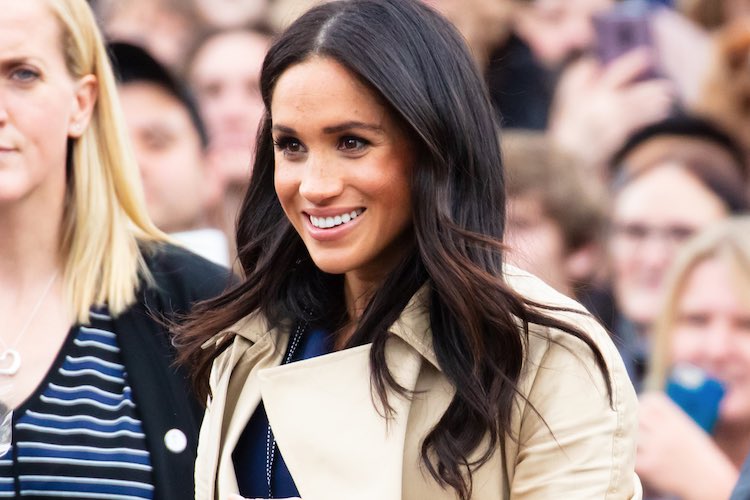 October 18, 2017 |
7 shares
She's the American actress who has won the heart of Britain's most eligible man. And Meghan Markle is rapidly winning over the fashion set with her uniquely grown-up, yet laid-back sense of style.
Over the years, her style has evolved to become more sophisticated and less preppy. However, a few staples have remained: the white shirt, the comfy jeans, and the deceptively simple cocktail dress.
Read on to find out how you can get Meghan Markle's look...
1. Choose one statement piece
By keeping the rest of her outfit simple, this bold patterned pencil skirt can really stand out. Choose one statement piece, and build your outfit around it or you risk overdoing it with too many colours and prints.
2. Build a wardrobe of neutrals
This is a chic combination that will work for any semi-formal occasion, and it's easy to put together, just as long as you always have a few classic pieces to hand. Build a wardrobe full of timeless neutrals and you'll never again face a fashion emergency again.
3. Invest in a white shirt
And most of them focused on one thing – Meghan's white shirt. By wearing a Misha Nonoo 'Husband' shirt, she seemed to be sending a message that she was with Harry for the long run. But in fact, the 'Husband' shirt has been a favourite of hers for years.
Meghan knows the subtle power of a crisp white shirt – whether it's worn with a sharp suit, a statement skirt, or a pair of ripped jeans. Recreate the look by investing in a classic white shirt from Equipment, J. Crew, or Gap.
4. Love your classics
Whether she's strolling through Sydney in a navy dress and beige trench coat, or dressing up a pair of baggy blue jeans with stilettos and an 'it' bag, she never looks more at home (or more stylish) than when she's dressed in a tailored jacket.
5. Remember – less is more…
Instead, Meghan knows the understated power of a well-cut dress, leg-lengthening heels, and minimal accessories. Like Coco Chanel once said, "Before you leave the house, look in the mirror and take at least one thing off."
Meghan Markle's look is elegant and accessible, just like the woman herself. Follow her lead and choose classic tailoring and muted colour palettes and you too can look like a modern princess-in-waiting.