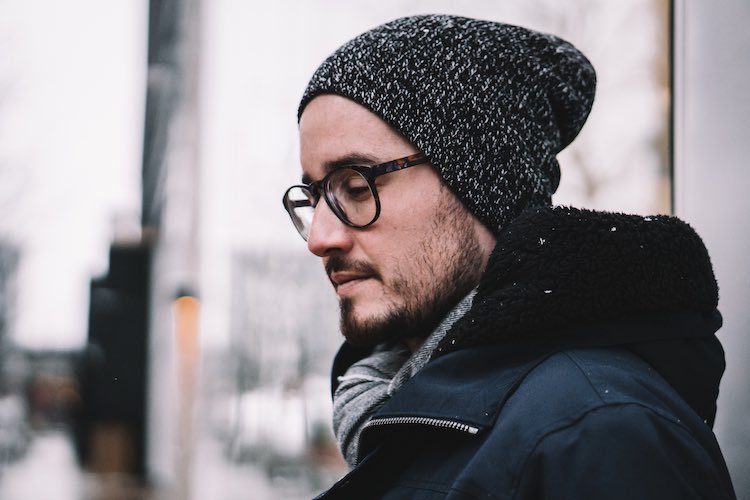 January 15, 2023 |
8 shares
A winter hat is one of those things that's easy to forget about... until you step outside on a freezing cold day. According to some studies, we lose 90% of our body heat through our heads, so a winter hat can mean the difference between winter cool, and a winter cold.
A good winter hat will serve its purpose and keep your head warm in the chilliest months, but it should also look good. After all, nothing will ruin a look faster than an inappropriate hat. A baseball cap with a suit? Strictly for the under-30s. An oversized fedora? Leave it to Pharrell Williams.
When it comes to cold weather headgear, your best bet is to keep it simple and choose function over fashion. That doesn't mean you should recycle that hat your nan knitted for you when you were nine. Instead, follow our guide to winter hats for men and buy yours before you realise you need it.
Beanie hats
This is probably the most versatile of all winter hats – wear it slouchy and low at the back a la Harry Styles; or choose a bobble hat for a fun 'apres ski' look.
This year, fisherman-style cable knit beanies are popping up everywhere, and they look particularly good in washed-out navies or dark greens. And if you're feeling a bit overwhelmed by the choice, you can't really go wrong with a simple ribbed black or grey beanie.
+ Wear it with... literally anything
Felt/wool caps
Sometimes called 'driver caps', these flat and cosy hats are making a bit of a comeback. Once associated with old men driving at 10mph on a country road, they're now being worn by everyone from Brad Pitt to Jason Statham.
+ Wear it with... a stylish scarf to channel that 50s movie star look
Trapper hats
A favourite with hunters and fictional Victorian-era detectives, trapper hats are probably the best option for those extra-cold winter days when you can see your breath before you even get out of bed. Pull the flaps down to protect your ears from wind-chill, or pin them up for an 'off-duty lumberjack' vibe.
+ Wear it with... your warmest clothes
Wool fedoras
The gentleman's choice. A wool fedora is the perfect finishing touch to a dark-coloured suit and trench coat – think Humphrey Bogart in Casablanca and you're on the right track.
The latest versions of this classic hat are also surprisingly warm, and will keep the rain off your face as well as shielding you from the cold. Just try to avoid the Indiana Jones impressions...
+ Wear it with... a long coat and gloves
Flat caps
Classic tweed flat caps are full of vintage appeal, but the trick is to find one that is a perfect fit. Yep, that's right – you'll need to measure your head for this one.
A good quality flat cap fits close to the head so you can really appreciate the warm lining – and also, the closer the fit, the less likely it is to be blown away by a sharp winter wind.
+ Wear it with... attitude