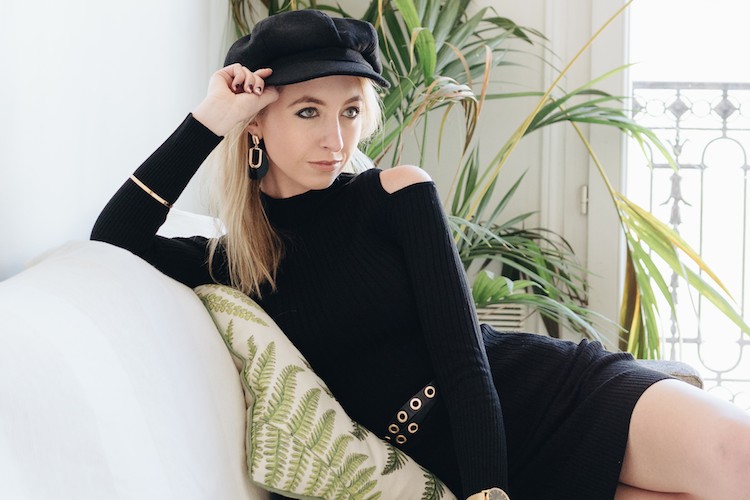 November 23, 2016 |
14 shares
We're kicking of a brand new series of feature posts meeting some of our favourite style bloggers. This week we sat down for five minutes with Emma Spencer, founder of The Emasphere.
Originally from Australia, Emma's now based in the UK and has turned her love of fashion into creating a curated edit of her favourite things. Read on to discover how Emma originally got into blogging, more about her style and some of her top style tips…
What originally inspired you to start blogging?
I wanted to start a blog for years, but for some reason I never had the confidence to get myself out there and get started.
It was only when I moved overseas to the UK, things started to change. I began to really believe in myself, and I finally created my blog!
As I was travelling a lot at the time, The Emasphere originally focused a lot on travel. However, as soon as the travelling slowed down, I found it so hard to create content. Nothing was coming naturally to me, and I was feeling quite stale and uninspired.
It was then I realised I needed to go back to my real love, fashion, and I haven't looked back since. It's true when they say it's important to always be yourself and follow your heart. Things are so much easier when you do.
What can readers expect from The Emasphere?
My goal is for readers to feel creatively inspired by style, as soon as they hit The Emasphere.
I try to make my outfit posts 'editorial' worthy, so readers get the feeling they're flicking through pages of a top magazine, but really they're just on my site.
I do occasionally blog about lifestyle, beauty and travel, so if you're not too into fashion, you'll be able to find other articles that may spark your interest!
Have you noticed your style has changed since you started blogging?
I wouldn't say my style has completely changed, however I do think it's continuing to develop as I experiment with different trends and pieces.
How would you describe your personal style?
Cool, unique, creative, a little edgy, with a bit of pretty and a touch of Parisian.
Which trends do you love/hate from the current season?
You know what, I'm pretty much loving every single trend this season! Velvet, metallic, sparkly, 90s, oversized – I love it all!
What's your top style hack?
Accessorising! With the use of accessories, you can transform an outfit into so many different styles. Utilise jewellery, bags, scarves, tights, shoes, hats, etc etc, to create any style you want.
I'll let you in on a secret - I always raid the high street for accessories, they have such an amazing variety of items, many of which look expensive, but hardly cost a thing!
And finally, what's the style advice you live by each day?
Be different, be unique, be yourself! Not only in style, but in everyday life too.
A huge thanks to Emma for giving us her time – if you're not already make sure you follow The Emasphere on Instagram, Twitter, Pinterest or Facebook for daily tips and inspiration.