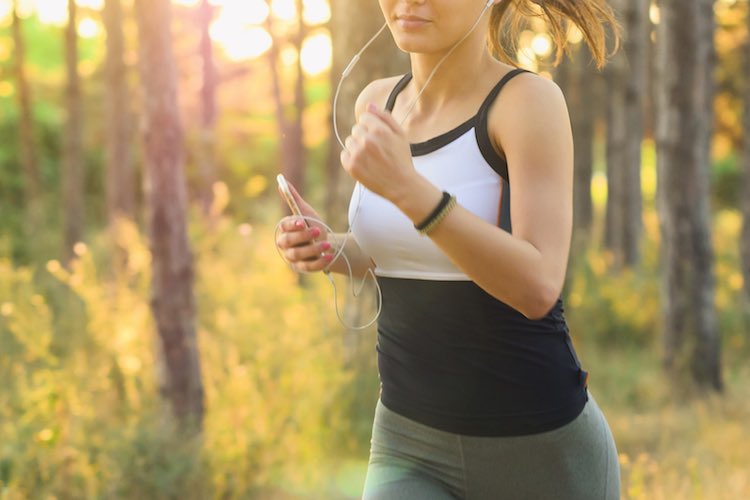 December 27, 2022 |
12 shares
Fitness fashion is on the rise, thanks to a slew of high-end activewear brands and the ongoing popularity of #womenwholift and clean eating.
It's no longer acceptable to simply rock up to the gym in an old t-shirt and baggy tracksuit bottoms – the new range of athleisure is flattering, feminine and designed to improve your motivation and performance, without sacrificing style.
Yet many women are still not sure how to manage activewear. So here are six key looks that will take you from the juice bar to the gym and back again.
1. Printed leggings
Popularised by Kate Hudson's athleisure line Fabletics, printed leggings are a great way of injecting a bit of personality into your gym-wear. Palm prints and galaxy prints are set to be a major trend next year, in sunny shades of purple, pink and green.
Wear with a plain-coloured top to let your leggings really stand out, or go 'all in' with a matching crop top.
2. Big brands
Khloe Kardashian has reinvented herself as a fitness guru in recent years, and she's done this while wearing big, bold branding that really means business. Think Nike-emblazoned leggings, Adidas t-shirts and logo hoodies.
3. Mesh panelling
When Beyoncé dropped her first athleisure line in Topshop in 2017, her Ivy Park mesh-panelled leggings were an instant sell-out. Mesh lets your skin breathe while you work out, and the panels will break up an otherwise plain pair of leggings by showing a subtle flash of flesh. What's more - when positioned along the outer thigh, the panels have a slimming effect!
4. Neon & black
Neon pinks, oranges and greens have been popping up in gyms all over the country as women veer away from boring black and glum grey. A bright flash of neon is an instant mood-lifter, and - let's face it - most of us need all the mood-lifting we can get when we're getting ready to head to the gym.
5. Full tracksuits
When fashion powerhouse Chloe sent a £1,000 tracksuit down its S/S 16 catwalk (in stiletto pumps, of course), a new trend was born. Once associated with 'chav' style, tracksuits are now making their way up the fashion hierarchy.
Obviously, you don't need to spend anywhere near £1,000 to get this look – just choose a tracksuit in a soft, semi-luxe material (anything even remotely shiny will conjure up shell suit memories), and stick with just two colours – Chloe favours beige and maroon, but black and white is a safe alternative.
6. Yoga chic
Yoga fashion has been in the mainstream for a few years now, thanks to pioneering athleisure brands such as Lululemon and Sweaty Betty. But modern yoga style does not necessarily mean baggy harem pants and a fitted t-shirt.
It's all high-waisted leggings (Lululemon is constantly selling out of its hi-rise Wunder Unders); elaborately strappy vests tops, and layered sports bras. These clothes are designed to be worn both in and out of the yoga studio, with matching trainers or sliders.