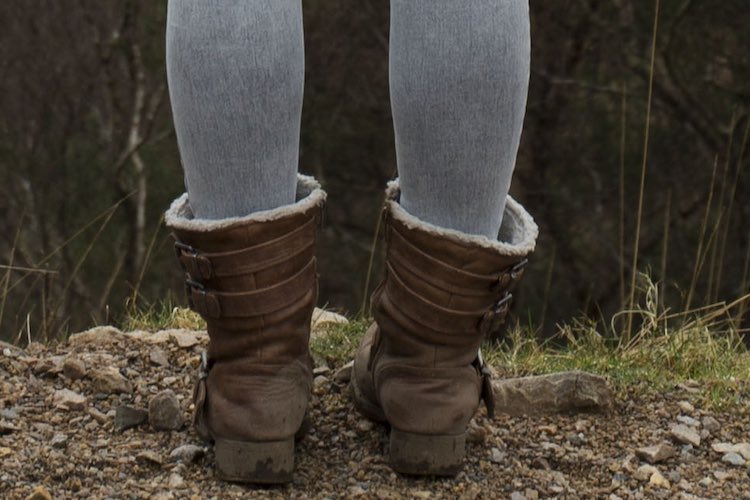 There's no denying it – UGG boots are among the most popular shoes in the world. Although they have been around since 1978, it was only in the early 00s that they started to achieve global fame. Since then, UGGs have become an A-list staple, with a massive following in the UK and beyond.
If you're reading this article, the chances are that you are already an UGG super-fan. And that means that at some point, you've had to wrestle with this unavoidable question: how the hell do you clean them?
Unfortunately, it's pretty easy to ruin your suede UGGs by cleaning them the wrong way. But it's equally easy to keep them box-fresh month after month by following a few tried-and-tested tips. Here are our six essential dos and don'ts for how to clean UGG Boots...
DO invest in a suede brush
A suede brush should be an essential part of any UGG-lovers toolkit. It looks like a rubber toothbrush and works in the same sort of way – just rub it over any scuffs or stains and watch them disappear in a matter of seconds.
Try to avoid using the same suede brush for different pairs of shoes. The rubber can hold onto streaks of dye so you could end up rubbing black suede onto tan boots or vice versa.
DON'T put them in the washing machine
Even on a 'wool' setting. You risk shrinking the sheepskin, fading the colour, and causing the fleece to scatter and pill all over the outside of the boot.
DO use UGG's own brand cleaner
It might be expensive, but it really is the best thing for cleaning the outside of the boots. UGG's sheepskin cleaner was specially created to help clean and refresh the sheepskin boots. You only need a couple of spritzes of the cleaner to clean each pair, so one bottle should last at least as long as the actual boots.
DON'T miss any spots
If you are applying any sort of moisture to the outside of the boot, make sure you cover every square inch of the fabric. Miss a bit, and you could end up with an unsightly watermark which is very difficult to remove.
DO let them dry properly
There's nothing worse than slipping your foot into a damp UGG. The fact is, UGGs take a lot longer to dry out than most other boots as the fleecy wool is designed to retain moisture for as long as possible.
Give your boots at least 24-48 hours to dry after washing them and stuff them full of old newspaper or kitchen roll to help them keep their shape. It's also wise to keep the boots out of direct heat while they dry as too much heat (and light) can skew the colour and make the fabric feel stiff.
DON'T follow these instructions for 'speciality' UGGs
The above instructions are for suede UGGs only, but there are endless variations on this classic design: metallic UGGs; leather UGGs; woollen UGGs; the list goes on.
In each case, make sure you read the cleaning instructions fully and always start with the gentlest cleaning technique. As a general rule, you can't go far wrong with a dry microfibre cloth.