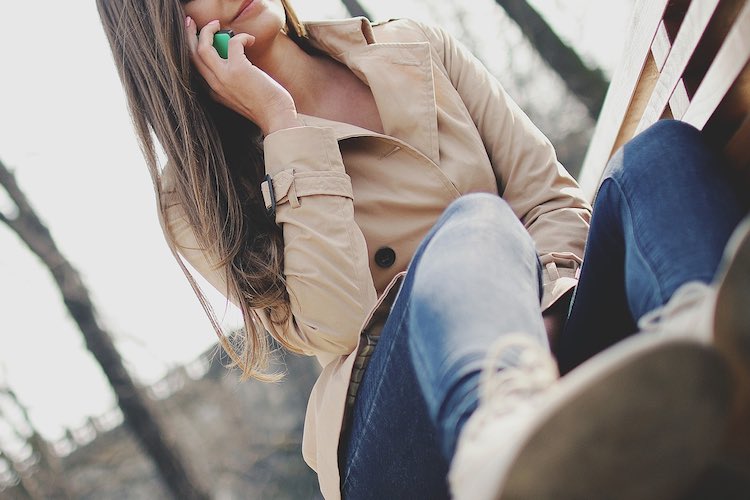 December 24, 2015 |
2 shares
One of the latest trends this Autumn is trench coats. With the trench coat's timeless appeal and its classic, famously popular shape, here we bring you all the necessary advice on how to style this long, flowing and effortlessly chic waterproof coat so you can know you're looking your stylish best on those blustery Autumn days.

Get the best out of your trench coat this season with our top five ways to master the trend:
1. The open trench coat
Women's Trench Coat, £75, ASOS

Wear your trench coat open on those days when it's all about the outfit underneath. Just make sure to keep the belt at the back tied to produce that fluid silhouette and keep the shape of the coat.
2. Make the most of different lengths on offer
Cropped Trench Coat, £35, Boohoo

This should be according to your own style. For instance, if you're looking for a more edgy variation, then a shorter "cropped" trench coat is the way to go, and also think about adding some colour.
But if you want a more mature and sophisticated look then longer is the better option here, with a darker coloured fabric. On an evening, you might want to choose boots or high heels to emphasise that extra chic vibe.
3. Layer over another jacket
Khaki Trench Coat, £40, Missguided

To pull this look off, it's best to make sure the trench coat falls below your knees and it works best with another warmer jacket underneath, like a bomber or denim jacket. A pair of cigarette jeans with boots or trainers can complement the look, making it casual and comfortable.
4. Wear the trend indoors with a sleeveness trench coat
Sleeveless Trench Coat, £25, Pretty Little Thing

Make a bold statement with this Autumn trend by taking the trench coat indoors with one of these sleeveless options. If you are thinking of wearing the trench coat as a dress, just make sure you choose a soft fabric and a length just below the knee. A simple vest top and skinny jeans work well beneath.
5. Have fun with colour options
Purple Trench Coat, £59, Topshop

Though the traditional trench coat was khaki, newer trench coats come in many different colours. So whether it's baby blue, soft pink or black, choose a colour that matches your style while keeping the rest of your outfit simple and understated (some skinny black jeans or a simple skirt, combined with vest top or tee should do the trick).


There's so much versatility to the trench coat and the ways it can be worn to fit in with your individual style. So no matter what your tastes, with these tips you can find a style that will suit you and have you catwalking through the autumnal streets, wrapped up cosy and warm. This stylish outerwear piece has never really gone out of fashion and probably never will.