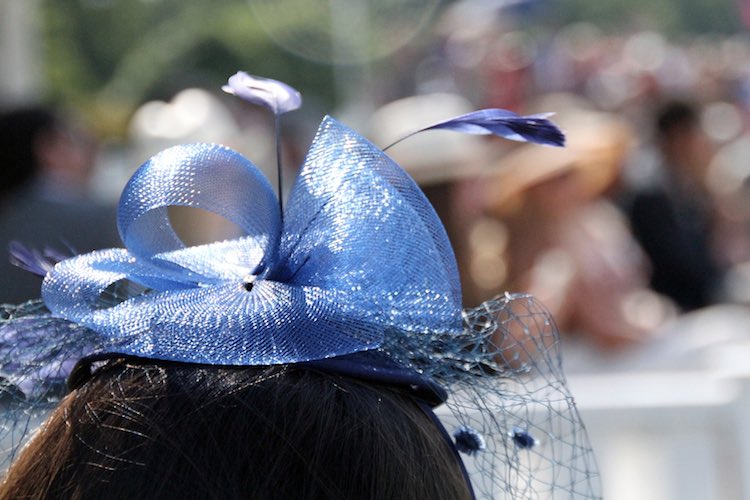 Whether it's for a day at the races or a special occasion such as a wedding, fascinators can add the perfect finishing touch to your outfits.
The golden rules to remember are to keep the size of the fascinator hat in proportion to the length of your hair and to match it to the colour of your outfit. Under no circumstances wear a white fascinator to a wedding unless you're the bride!
Apart from that, use the occasion as an opportunity to embrace this often neglected accessory. To help you get started, we've created this guide on how to wear fascinators so you get all the inspiration needed for fancy occasions throughout the year…
How To Wear A Fascinator With Short Hair
When choosing fascinators for short hair, look to smaller styles like the ones showcased above so they don't end up covering most of your hair. Small disc fascinators look great with short hair if you've got an angular face, while delicate floral styles work best with more rounded face shapes or if you're wearing a fascinator with a bob.
How To Wear A Fascinator With Medium Length Hair
If you've got medium length hair and plan on wearing it down, you've got more choice when it comes to the style and size of fascinator to go for. Simple looped fascinators work particularly well for formal parties if you've got a slight wave in your hair, while corsage styles are the perfect fascinators for weddings and race days to complement straightened long hair.
How To Wear A Fascinator With A Bun
Putting your hair in a bun is one of the easiest hairstyles to wear with fascinators and it often creates a smarter look compared to wearing your hair down. Always opt for a style with a narrow headband and avoid tall fascinators as they will create an awkward silhouette with the bun.
How To Wear A Fascinator With Netting
Wearing a fascinator with netting should be done with caution if you'll be attending a wedding – never opt for a design with white netting as you risk upstaging the bride. Instead choose pastel colours like the fascinators with netting showcased above and avoid styles that have too much netting coming down over your face.
Our Top Tips On How To Wear A Fascinator
Always choose a fascinator that is in proportion to the length of your hair – smaller fascinators for short hair increasing to larger styles for medium length and long hair.


Make sure the colour of the fascinator complements your outfit (either matches the colour or highlights a colour detail from it) and don't forget to consider the colour of your hair when choosing the fascinator.


Avoid disc fascinator hats if you've got a round or oval face shape and instead opt for a more angular design.


For heart, rectangular or square face shapes choose a curved fascinator so it complements the angles of your face.


If you're wearing a fascinator with netting, always pick a coloured netting and try to find a design which has netting that doesn't sit over your face.


Fascinators are generally worn to the side of your head and it's best to choose the same side as your parting (if you have one!).