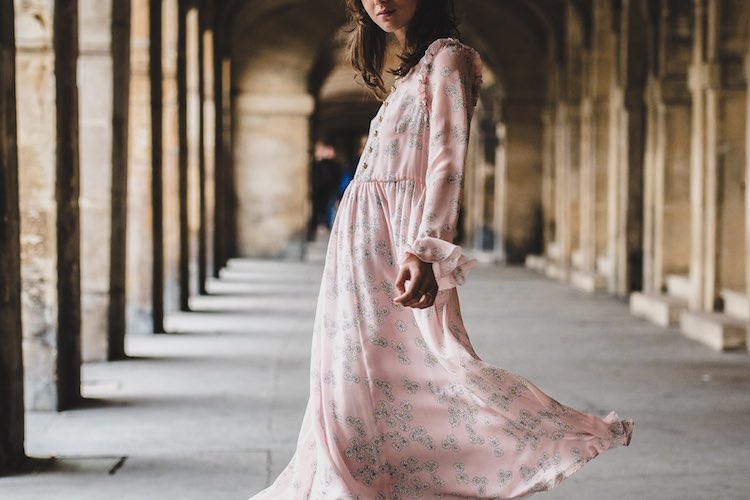 Deciding what to wear to a wedding is not an easy task.
Whether it's trying to find the perfect dress (that you pray another guest won't also be wearing!) or ditching the dress altogether in favour of another outfit, us ladies have it far harder than the guys.
For all the inspiration you need for upcoming celebrations, we've put together this complete guide to what to wear to weddings all year round. Read on for top wedding guest outfit ideas together with style tips and advice, or use the quick links below to jump straight to each season…
What To Wear To A Winter Wedding
Weddings in winter can be one of the hardest occasions to dress for, especially if there's an outdoor element involved. As a rule of thumb, darker shades tend to work best and this is one of the only times of the year when wearing all-black at a wedding is acceptable.
Classy Jumpsuits for Winter Weddings
Jumpsuits are a great alternative to dresses in winter if you don't want your legs exposed and aren't keen on wearing a trouser suit. Opt for a wide leg cut to hide bulkier shoes if you are venturing outdoors and complete the look with a cute leather jacket or faux-fur coat.
Wedding Guest Dresses for Winter
Weddings in winter give you the perfect opportunity to wear darker special occasion dresses that rarely see the daylight. Navy lace dresses look gorgeous during the colder months and can be layered with a cosy shawl for added warmth. Alternatively, opt for an elegant black dress (definitely not your LBD) and wear with matching accessories for a stylish all-black ensemble.
Winter Trouser Suits For Wedding Guests
If you're wearing a trouser suit to a winter wedding the last thing you want is to look like you've just come from the office. Invest in on-trend cuts and think about other occasions you can wear parts of the outfit to. The navy blazer from your two-piece could look fab with skinny jeans on date nights, while charcoal trousers will go with just about everything in your workwear wardrobe.
What To Wear To A Spring Wedding
With the last month of spring comes the start of the most popular time for weddings. While the weather is still pretty unpredictable, layering options are less of a concern and you can embrace more colour in your wedding guest outfit. Pastels offer the perfect colour hue as the temperature starts to rise and look effortlessly gorgeous with all skin types.
Dresses To Wear To A Spring Wedding
Keep your spring wedding guest dress on trend by choosing iconic styles like the one showcased above. Vintage swing dresses are a great look for warmer days, while long sleeve tie-waist styles in pastel shades are perfect for cooler weather throughout spring. Add a pair of metallic heels plus statement bag to complete the outfit.
Chic Jumpsuits for Spring Weddings
Swap your dark jumpsuit for one in a softer tone like pastel blue or blush for a cute spring wedding outfit. You'll stand out from the crowd for all the right reasons while you keep your style game strong without sacrificing on comfort. Dare to be brave by opting for halter neck styles to work the cold shoulder trend into your wedding attire this year.
Pastel Spring Separates for Wedding Guests
A pretty pastel skirt matched with a white or cream top gets our vote every time if you want to wear separates to a wedding in spring. Opt for chiffon skirts to add instant texture to your outfits and complete the boho chic look by wearing your hair down with a slight curl.
What To Wear To A Summer Wedding
Summer is the season to incorporate floral prints and crochet into your wedding guest outfits. It's goodbye to sleeves and hello to more vibrant colours that scream of summer. There's something below for everyone heading to a summer wedding, whether you're after city glam or the castle fairytale.
Beautiful Wedding Guest Dresses for Summer
Rack up the style points with your summer wedding guest dress by opting for a crochet design that falls just above the knee. Guaranteed to keep you cool however hot it gets in the venue, it's our go to style for this year. If crochet isn't your thing, look to fabulous floral prints and Bardot cuts when shopping for summer dresses to wear to a wedding this year.
Floral Jumpsuits for Summer Weddings
Forget any worries you have about dainty floral prints resembling your nan's curtains – modern floral patterns are bolder and bigger than ever. Floral print jumpsuits work really well for summer weddings and have become one of the hottest alternatives to dresses. The outfit above shows just how versatile the one-piece can be, with bright accessories giving a further colour punch to help you stand out from the crowd.
Stylish Palazzo Pants Wedding Outfits for Summer
The palazzo pants trend has continued to grow (and grow, and grow) as thousands of us have embraced the wide-leg with open arms. Work it into your summer wedding guest outfits by choosing full-length styles teamed up with a plain black or white top. Effortlessly chic, this look is perfect for manor house and barn weddings with a hint of vintage retro.
Skirts and Separates for Summer Weddings
Crochet and florals also find their way into separates this year, making it easy to swap your dress for something different. The outfit above shows that it really is all in the details – the crochet or floral print skirt should be the star of the show so keep the top simple. Other than that, the golden rule to follow when wearing a skirt to a wedding is to pick a length that falls below the knee, but you can go for a shorter style in summer than you'd wear to a spring wedding.
What To Wear To An Autumn Wedding
As the leaves start to turn and the wedding season winds down, an autumn reception is one of the last chances of the year to dress to impress with your wedding guest outfit. Embrace it with autumnal hues of plum, brown, pink and green for guaranteed sartorial success.
Earthy Tone Autumn Wedding Guest Dresses
Earthy tones of brown and red should be your go-to colours when you're wearing a dress to a wedding in autumn. Bright enough to beat the winter blues yet still muted and appropriate for the season, they'll go with all of your black and cream accessories so you can accessorize in style. Layer with a cropped black jacket to complete the look.
Sophisticated Jumpsuits for Weddings in Autumn
We can't get enough of the jumpsuit outfit idea above, demonstrating how sophisticated the style staple can be for an autumn wedding if you wear and accessorize it correctly. Muted tones of red and green work particularly well, while a faux-fur scarf will instantly elevate the outfit to new heights on colder autumn days.
Neutral Separates for Autumn Wedding Outfits
Neutral separates can create any number of ensembles for autumn weddings, which makes it a great outfit choice if you've got a few to attend and don't want to be caught in the same dress. The combination of cream and brown is absolutely timeless, which can easily be updated by favouring separates with on-trend details like bell sleeves or ruching.