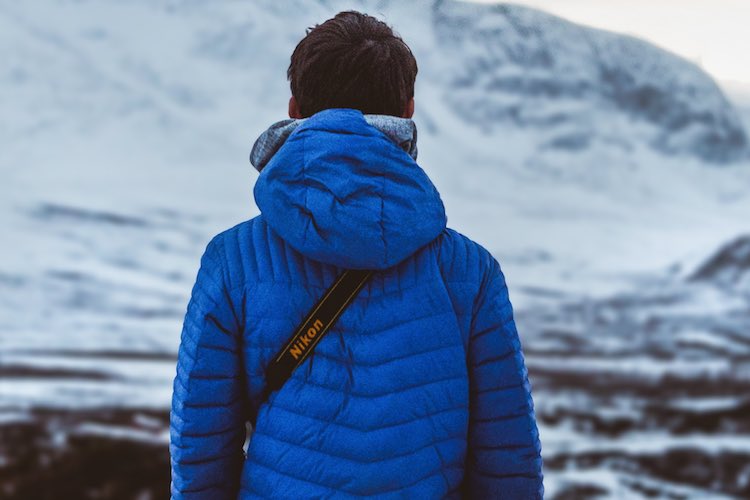 March 26, 2023 |
9 shares
Puffer jackets, puffa jackets or puffy jackets – whatever you call them, you know exactly what we're talking about. They were huge (literally) in the late 90s and early 00s, but went out of style when slim-fitting bombers arrived on the scene.
But now they're back to save us all from wintry winds, and these new-look puffers are cooler than ever.
All that's great - but how do you wear puffer jackets without looking like you're in a Britpop cover band? Simple – just follow these five rules...
1. Don't recycle your original puffer
SHOP THE LOOK: Puffer Jackets | Slim Fit Diesel Jeans | Converse Trainers
Fashion (and heat technology) has moved on a lot in the past 20 years, and the puffer jackets of 2023 bear little relation to the ones you wore back in the day.
They no longer resemble sleeping bags with arms attached. Now, puffers are slim-fitting, hip-length, and with subtle padding that doesn't add two stone to your frame. Buy a new one and the difference will be clear.
2. Leave the front open
SHOP THE LOOK: Hoodies | Grey Jeans | Men's Superdry Trainers
Unless you're skiing or hiking in the Antarctic, there is no need to zip your puffer jacket all the way up at the front. This completely changes your silhouette and makes your clothing appear more 'functional' than 'fashionable'.
Instead, layer up with a hoodie or bomber underneath your puffer jacket, and leave your zip open at the front so you can see the layers underneath.
3. Choose the right colours
SHOP THE LOOK: Black Puffers | Black Skinny Jeans | Plimsolls
Primary colours are a little too 'South Park' for the average man, so stick with neutral colours such as black, grey and brown. Navy and khaki are set to be the most popular puffer colours this year, and they look great when paired with jeans.
You can add a subtle pop of colour to your puffer jacket by choosing a style with different coloured panels, but again, stick with the neutrals. A black and navy puffer looks city-chic, but black and orange is more suited for the ski slopes.
4. Experiment with textures
SHOP THE LOOK: Grey Jumpers | Slim Fit Jeans | Grenson Boots
Dolce and Gabbana have been selling out of their black leather bomber-puffer hybrid, while the likes of Zayn Malik and Drake have been spotted wearing leather versions of the classic puffer.
The new-look puffer jacket now comes in a range of different fabrics and textures, which put a new spin on the traditional style. Fur-lined hoods are another easy way to add interest, although they work best on oversized jackets, rather than bomber-style puffers.
5. Dress for the occasion
SHOP THE LOOK: Grey Puffers | Grey Trousers | Brogues
Puffer jackets look surprisingly good over a suit – the key is to match your colours so that the whole outfit works as an ensemble. Pair a navy suit with a navy puffer, grey with grey, black with black, etc.
It may seem boring to wear one colour top to toe, but the different textures will add enough interest.
Our Top Tips On How To Wear Puffers
Choose a slim-fitting puffer to avoid looking like you've just stepped out of the 90s and style with skinny jeans for any easy outfit on downtime days.


During colder months, layer your puffer jacket with a hoodie and leave the zip open so the layers are exposed. Complete the look with distressed denim jeans and canvas trainers.


If you're looking to wear a puffer on your daily commute, opt for black, grey or navy. All will look great over suit trousers or dark jeans and are less casual than brighter colours.


Fur-lined collars will add interest to your parka and are a great way to mix up your wardrobe during winter. Pair with brown boots, slim fit jeans and a textured jumper.