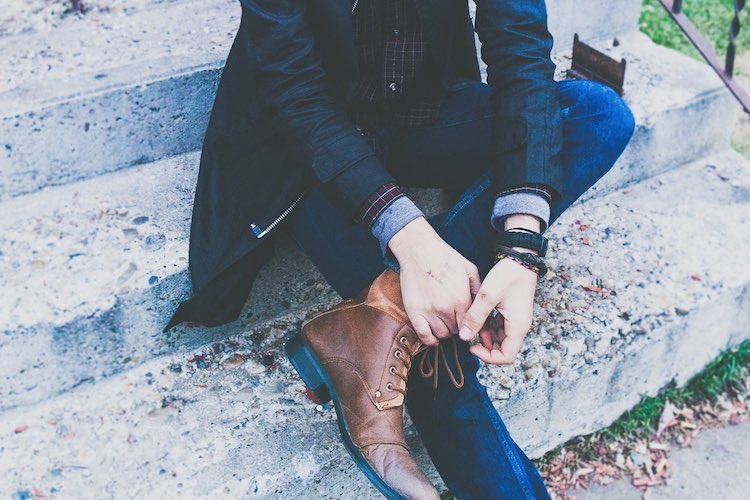 December 26, 2015 |
7 shares
You know what's guaranteed to put a dampener on the rest of your outfit this season? Getting your latest kicks trashed by a downpour or finding those loafers won't quite make it through the harsher winter weather.
Men's winter boots aren't just a fashion frivolity in the UK; they're an absolute necessity that can range from guarding your toes against frostbite (yes, really) to delivering a Tom Hardy-esque look. Combine smooth leather with stitch detailing to give practical elements plenty of style.
These are 6 of the best across a range of styles so you can find the perfect pair of winter boots this year:


Chelsea boots as a shoe alternative
Available at Office for £74.99

Not feeling the whole effort thing that comes with strapping up your laces? That's fine, because Chelsea boots, such as this Cramble Chelsea Boot from Office, remove any sort of exertion you could possibly associate with footwear.
If you go for a pair with a matte finish, you can scuff them for a more rugged look. Combined with your best pair of jeans, they're ideal for the casual look that modern dating commands.
Get colourful with suede winter boots
Available at Topman for £55
Suede acts as a great winter-proof alternative on those (few) drier days. Producing a dapper look with both jeans and chinos, these boots from Topman are easy to carry through to the spring season.
Feeling a little bold when it comes to constructing your outfits? Suede lets you branch into the world of red and burgundy, without leaving you looking like Sid Vicious is your style idol.
Add some style with Chukka boots
Available at Allsole for £100

It's never too late to bring a splash of the 1940s to your outfit, but in this day and age, you should ditch the austerity and head for ultimate style.
Chukka boots are practical, but they're edgy enough to make even the most tired knitwear look enviable.


Desert boots that every wardrobe should have
Available at Topman for £95
Staple wardrobe items that'll save your arse in any situation aren't just for ladies. Desert boots, such as these Clarks Originals Burgundy Suede Desert Boots from Topman, are a must-have.
Throw them on with chinos, worn out jeans, black pipes, or even a suit, and your desert boots will still look good. As for that not combining tan with black rule? Forget it. That does not apply to desert boots.



Get rugged with leather toe caps
Available at Coggles for £185

Long gone are the days when toe caps were associated with long shifts in an airside hanger.
Combined with distressed denim, these leather lace-up boots from Coggles will leave you looking more rugged than Charlie Hunnam from Sons of Anarchy. Ditch the leather jacket though. That's just a step too far.



Pray for snow days with biker boots
Available at Office for £170
When you want to protect everything from your ankles to your toes, biker boots are a must.
These men's Original Biker Short Boots from Hunter are weatherproof and super-hardwearing. Get yourself a pair, sit back and wait for it to snow so you can show others your trend-setting ways in all weather.




As far as men's winter boots are concerned, there's something available for every occasion. Dating, going to work events, or having a quick pizza with the boys? These styles have you covered.