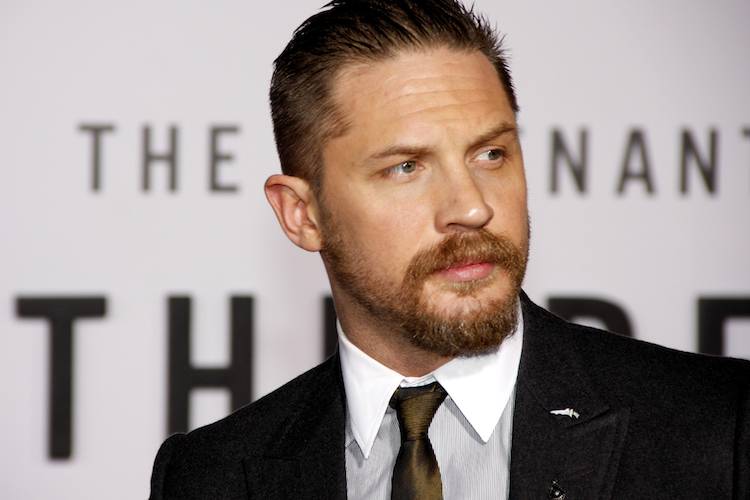 October 31, 2016 |
7 shares
Tom Hardy is the epitome of the phrase 'guys want to be him and girls want to be with him'. Stylish without being flamboyant, he exudes the sort of confidence that comes with being one of Hollywood's hottest properties.


Luckily for us, his love of High Street brands and classic tailoring means it's not too hard to channel his look. Just as long as you follow these seven key rules...
Rule #1 You can never go wrong with a three-piece suit...
Rule #2 Fake your height
Would it surprise you to learn that Tom Hardy measures a decidedly average 5' 7"? Yet on screen (and on the red carpet) he seems at least a foot taller! While clever camera angles certainly help, he is an expert at 'dressing tall'.

Dressing tall means choosing clothes which create the illusion of height, through vertical lines, block colours, and close-cut tailoring. Think slim ties, bespoke suits and V-neck t-shirts.
Rule #3 Find a pair of work boots
As Bane, he wore one of the most iconic costumes in cinema history, and Tom seems to have taken a few style tips from his breakthrough character. No, not the mask... his boots.
Every man should own at least one pair of battered, toughened, working boots. Hardy loves his Timberlands, and he has been spotted in a range of black, tan and brown Timberland boots – worn with suits or jeans, depending on the occasion.
Rule #4 Dress for your shape
Tom Hardy is a muscly guy, but muscly can be mistaken for 'large' in the wrong clothes. That's why you'll never see him in a baggy t-shirt and skinny jeans, or an oversized suit.
No matter what your body shape, there is a cut and a style which is perfect for you. Tall and skinny? Choose straight-legged trousers and stick to neutral colours such as black, navy and white. Short and stocky? Go for dark colours with a subtle vertical line – pinstripes or single-breasted suits work well.
Rule #5 Invest in a great coat
Rule #6 If in doubt, reach for a white T-shirt and jeans...
Tom's off-duty look is perhaps best described as 'James Dean meets lumberjack', and it almost always revolves around a simple white t-shirt and blue jeans.
Rule #7 Whatever you wear, wear it with confidence
Confidence is the key to looking good at all times. Stand tall, show off your threads, and act like you're box office gold. You'll be drawing a crowd within no time...