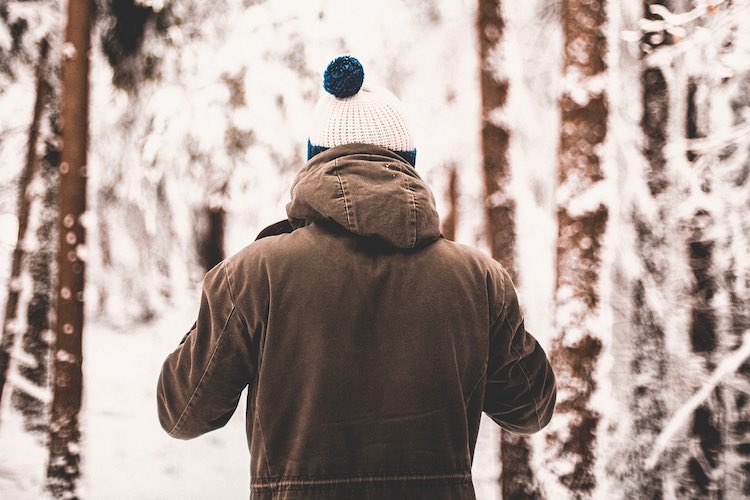 September 26, 2016 |
7 shares
You're going to be spending most of the next few months in a coat, so you might as well get a good one! Squirrels may have got the best deal when it comes to winter, but when full on hibernation isn't an option, the best we can do is face the day in a warm men's coat.
An on-trend silky bomber or Harrington jacket is all very well, but beautiful as they may be, they're not the sort of gallant outerwear that's going to fight for us through the harsh elements.
Look sharp and be ready for all that mother nature has to throw at you with the Hot Drops guide to winter coats for men. We've started casual and worked our way up to the smartest of outerwear.
Puffer jackets
The warmest of the bunch and usually waterproof, quilting and padding will keep you snug and protected from the elements in the darkest depths of winter. Men's puffer jackets are strictly off-duty wear - to smarten up go for a wool overcoat and layer-up with jumpers underneath.
Parkas
Parka coats were cool in the 90's, made iconic by the likes of the Gallagher brothers and other indie idols. For AW16/17 the parka is still relevant and a key piece for off-duty styling. For winter we recommend a longline, fully lined parka or a quilted parka.
Duffle coats
Duffle coats got their name as they are traditionally made of duffle, a type of thick wool. Usually knee-length and a favourite of Paddington Bear, duffle coats have a hood and toggle fastenings.
If toggles make you feel like you should be bringing a packed lunch in a comic-book lunchbox to work, look for modern updates on the duffle coat with concealed zips and tab pin fastenings. Modern duffle coats for men can be found in a range of colours and water repellent hybrid fabrics.
Pea coats
A pea coat is a short double-breasted overcoat, usually made from coarse woollen cloth, originally worn by sailors now worn by the sartorially savvy. A pea coat is great for smart casual looks, not quite as smart as a wool overcoat but a notch up from a parka or a puffer jacket.
Trench coats
Burberry is the undisputed no.1 destination for trench coats and you'd be pushed to find a trench coat by another brand to knock the Burberry trench off the top spot.
Identifiable by the belted, double-breasted design and raincoat fabric, a men's trench coat is perfect for autumn, but for winter you'll want something cosier.
Wool overcoats
A button-down slim-fit wool overcoat with notch lapels is what you're looking for here. An overcoat should fall just above the knee and can be worn fastened or undone. Black and camel work well over a suit and never colour-clash.
Luxe detailing such as silk lining and button-down cuffs add a premium feel. This is your go-to coat for formal wear or generally just looking sharp. Style it with a shirt and tailoring to make a statement.