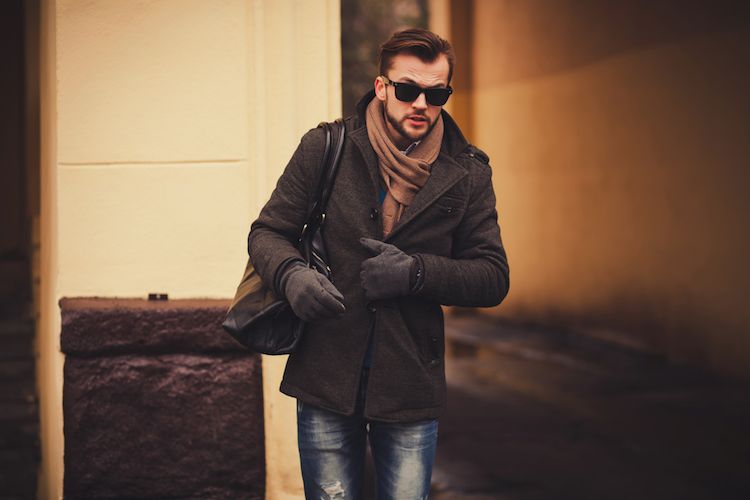 October 10, 2016 |
5 shares
Embrace chillier nights and the falling leaves with these six autumn wardrobe essentials. From chunky knits to Chelsea boots, these are the statement pieces to get kitted out in.
Technical waterproof jackets
SHOP THE LOOK: Technical Jackets
And we don't mean a kagool… we want our wet weather gear to be cutting edge. The jacket equivalent of the latest iPhone if you get where we're going with this. Technical fabrics and smart modern design make us excited for the bike ride to work in the rain.
On-trend Hiking boots
SHOP THE LOOK: Hiking Boots
Time to get out there and admire the changing colours of the trees. Autumn is the perfect time to get to grips with nature and a good pair of hiking boots will take you far.
Practical doesn't mean dorky, hiking boots are a trend right now. Inject some rugged manliness into your footwear collection with a pair of designer hiking boots. Burnt colours and rusty tones are fitting. Look for retro-inspired styles, thick soles, laces and big buckles for a statement look.
Statement knitwear
SHOP THE LOOK: Men's Knitwear
Chunky cable knits or mixed thread woollen jumpers add interest, or go for a jumper with a knitted design or motif. A colour block knit is a staple, easy to wear piece. Classic black knitwear is chic for the evening worn under this season's plush velvet jacket.
City-ready boots
SHOP THE LOOK: Men's Boots | Chelsea Boots | Desert Boots
If you've ever stepped in a puddle wearing Converse you'll know why boots are at the top of our list. Perhaps the most pleasing thing about autumn is the step-up from sandals to boots.
Keep your feet dry and toasty, and of course cutting-edge, with a pair of statement city-ready boots. Chelsea boots will always be a favourite, buy two pairs – warm terracotta and classic black.
Desert boots are a more casual option – add an off-kilter edge with a pair of dark green desert boots with contrasting soles.
Cotton corduroy trousers
SHOP THE LOOK: Corduroy Trousers
Chinos and jeans are all very well but for autumn we covet corduroy. There's something about a well-fitting pair of corduroy trousers that oozes classic style.
Be the gentleman and wear your corduroys with a shirt and waistcoat. Charcoal, navy or brown are easy to pull off.
Shearling jackets
SHOP THE LOOK: Shearling Jackets
A premium double-breasted shearling jacket is an effortlessly stand-out piece. Look for woody shades or moss tones and be at one with nature. Shearling trims are beaut but for the bees knees look for a jacket with full-on shearling lining.