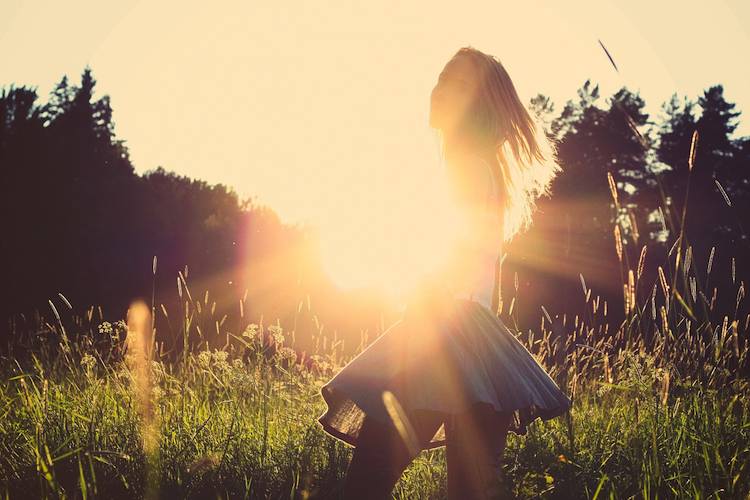 March 23, 2016 |
4 shares
Getting swamped in a maxi skirt
Maxi skirts are more naturally suited to taller ladies or those of average height. Petite girls can easily get swamped in flowing maxi skirts and billowing fabrics.
If you are under 5ft 2 and you simply must wear a maxi, avoid gypsy-style skirts and go for a figure-hugging maxi that fits snugly around the hips and thighs, such as a column-shaped maxi skirt.
A maxi-skirt with a side-split will also add leg length. Avoid anything with excess fabric and if you are petite always wear your maxi with heels.
Petite Soraya Thigh High Split Jersey Maxi Skirt, £10, Boohoo Petite
Making your calves look chunky in a midi skirt
The midi skirt is perhaps the hardest skirt length to wear, and best suited to those with long limbs and lean calves. If you have athletic muscular calves, wearing a skirt with a hem which falls on the calves will make your calves look chunky and draw attention to the widest area.
A more flattering length for girls with athletic calves would be just above the knee at the thinnest part of the thigh, or just above the ankle-bone.
Drawing attention to lumps and bumps in a tight mini skirt
There are numerous types of mini skirt and in general, a mini skirt will make legs look longer, but it is important to pick the right style and fabric to complement your body shape.
If you have a larger-than-life derrière you should avoid anything too clingy or elasticated. Tube-shaped lycra mini skirts are a no-go zone for ladies with ample bottoms, unless you are aiming for Kim Kardashian stature.
Instead, go for something looser such as a chiffon mini or a mini skirt with a fluted hem like this Stary Textured Mini Skirt from Reiss.
Stary Textured Mini Skirt in Navy, £110, Reiss
Wearing a mini skirt over the age of 40
Looking like mutton dressed as lamb is an easy to avoid fashion faux pas. If you are the wrong side of 35 do not wear a mini skirt. Take it down an inch or two and go for the forever flattering just above the knee hemline.
Making already short legs look shorter and stumpy
Petite girls under 5ft 2 are best in skirts which sit above the knee or a mini skirt. An A-line mini skirt is the most flattering option for petite girls as the high-waist will elongate the frame and make legs look longer, and the slight flare of the hem will slim legs.
Cord Popper A Line Mini Skirt, £30, Topshop
When in doubt…
The most universally flattering skirt length for women of all shapes and sizes is just above the knee. Go for a just above the knee classic pencil skirt or if this feels too formal an envelope skirt. Alternatively, a wrap skirt with a split at the front will elongate legs.
Brown Faux Suede Wrap Skirt, £35, River Island
Pleated skirts are a big trend at the moment and the good news is that vertical pleats are great for pear-shaped girls. Vertical details such as pleats and stripes slim down curvy hips and chunky thighs.