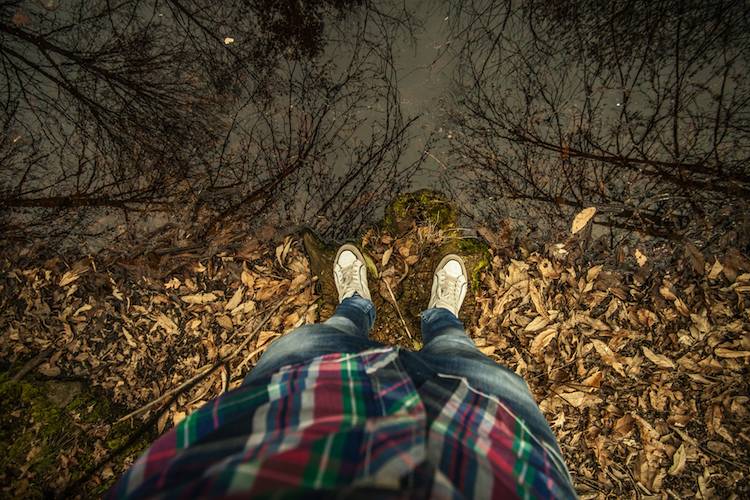 February 18, 2016 |
3 shares
Turn off alarm, put on any clothes and stumble onto the tube. If this resembles your morning routine you probably don't prioritise looking smart on a daily basis. Here are some easy-to-live-by ways to avoid looking like you just stumbled out of bed.
1. Throw on a blazer
If you want to make a casual get-up look smarter, the easiest way to do so is to add a blazer. A good quality tailored blazer will turn a jeans and a tee outfit into a smart casual success. Here are three stylish black blazers to get you started.
Men's Premium Wool Slim Fit Jacket in Black, £99.90, Uniquo
Ps By Paul Smith Palm Tree-Detailed Tuxedo Jacket, £375, Selfridges
Slim Fit Blazer in Black, £59.99, Zara
2. Drink Aware
When doing an all-nighter, hang your clothes up before you crash, simple but effective.
3. Buy easy iron shirts
Crease resistant fabrics will make looking smarter a lot easier and less time consuming.
Easy Iron Shirt, £29, Esprit
4. Use a kettle to steam-out small creases
If you don't have an iron on hand you can quickly steam out unsightly creases in your shirt or jacket using a kettle. Boil the kettle and hold up the creased part of your clothing a foot or so away from the steaming spout and watch as the creases magically fade away.
5. Give your shoes a quick polish before you leave the house
If you don't have shoe polish on hand, a very small tab of olive oil or vegetable oil on a soft cloth will add shine to your black leather shoes. Avoid using oil on light coloured leather as the oil could stain. Another DIY option is a dab of petroleum jelly for patent leather to add shine.
6. Pick the right jeans
Keep your denim dark and distress-free. This will instantly make your jeans t-shirt combo look that little bit more respectable.
CO Skinny Jeans, £65, French Connection
7. Hair powder (dry shampoo) to save the day
Greasy, flat hair is not a good look. Take a tip from the girls and carry some dry shampoo with you for that just-washed look. Your hair will instantly appear styled and have more volume.
8. Keep your whites whiter than white
Your mum was spot-on when she told you to always separate your darks from your lights and do a separate whites-only wash.
A generous scoop of vanish in each wash will keep your whites bright, but if your whites are past rescuing, invest in some new white wardrobe staples. This v-neck T-Shirt from Uniqlo is a wardrobe essential and the smart fabric has built-in dry technology to keep you feeling fresh and avoids nasty sweat patches.
Men Packaged Dry V Neck Short Sleeve T-Shirt, £4.90, Uniqlo