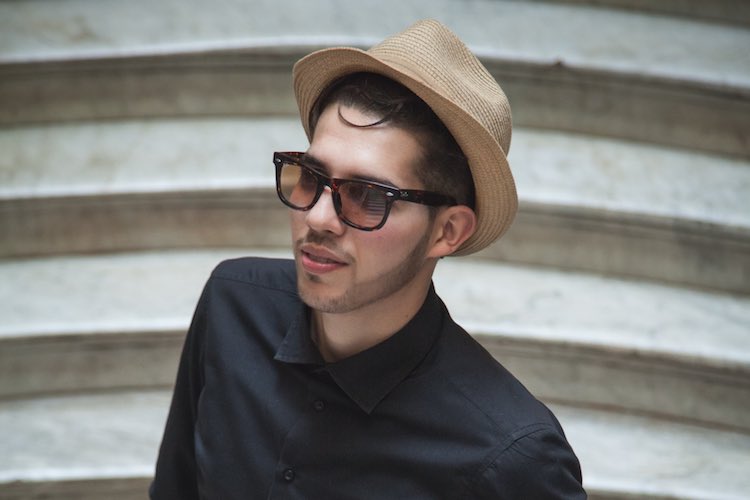 Have you secretly always wanted to attend a regatta but been put off because you don't know what to wear? Don't stress, we've got it covered.
Follow this quick how-to guide for looking the part at a regatta. We've thrown in a few tips on faking it too, if you really want to look the part.
First things first, the basic regatta uniform for men consists of a shirt, tie, blazer and smart chinos or flannel trousers. Alternatively a shirt, tie and lounge suit is another option.
The regatta blazer
Taking a trip to Henley lucky old sod? You'll need to dig out your favorite old Oxford rowing club blazer.
The stripy rowing club blazer takes centre stage at the Henley Royal Regatta and is on display in all its full glory, with guests flaunting the different badges and colour variations.
Didn't quite make the grade for Oxford or Cambridge? If you don't belong to a rowing club and don't happen to own a customised club blazer, then a top-notch navy blazer is your best bet.
A striped navy blazer is another option. Wear your navy blazer with a crisp white shirt or a white blue striped shirt and stone/white chinos.
The regatta tie
Flaunting a top rowing club tie is the easiest way to look the business and you should be able to pick one up on eBay. If you don't have the time to purchase a rowing club tie beforehand or you're only in it for the Pimm's, then any other tie will suffice.
A splash of colour adds some personality to a plain lounge suit or if you opt for an understated tie colour then spice it up with a funky pocket square or unique tie bar.
Top tip for faking it: Stash a few coloured ties in your jacket – swap your tie around to fit with the colours of the rowing clubs you encounter to up your chances of free drinks and VIP access.
Pastel tailoring
If you don't want to fake belonging to a rowing club then fresh pastel shades are complementary.
A light pink shirt with a grey check blazer is effortlessly stylish, or a pastel blazer is another winner – team a powder blue blazer with a white shirt and stripy tie.
Shiny shoes & straw hats
What about shoes? Smart brown leather dress shoes and a brown belt are your best bet or if you want something lighter on your feet, boat shoes are on trend.
A straw boater hat or straw fedora with black trim speaks easy regatta style. Team up with a pair of designer sunglasses – read this guide to men's sunglasses if you're not sure which frames to choose.
Complete the look with a masculine statement watch with an oversized old-school dial for the final classic touch.