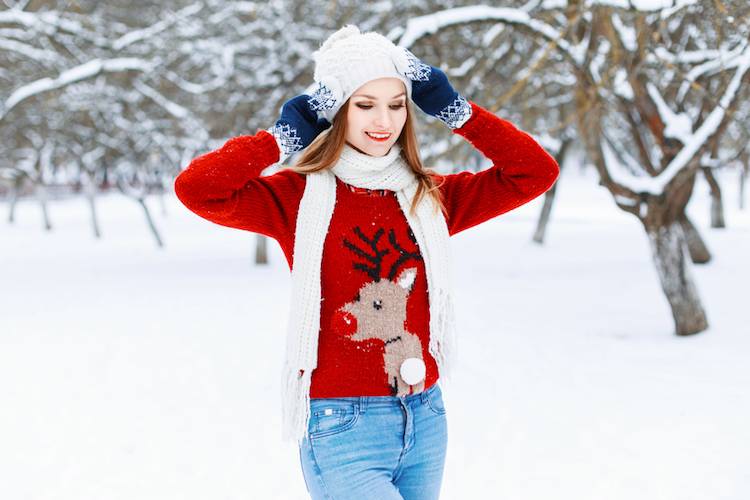 November 2, 2016 |
6 shares
Forget Darcy's woollen reindeer number and the 'ugly jumper' craze from a few years back – this is the year that Christmas jumpers get fashionable.
This year's Christmas jumpers are smart, chic and slouchy, and there's a style to suit everyone. Fashion-forward cuts, mixed fabrics, slogan knits and monochrome patterns are the order of the day – and there's not a single sequin in sight.
Here are ten of our favourite women's Christmas jumpers of 2016...
Whether you're pairing your Christmas jumper with a pencil skirt and heels, or tracksuit bottoms and slippers, there's something for everyone in this year's High Street collections. Just choose your favourite look and get ready to embrace the festive spirit!