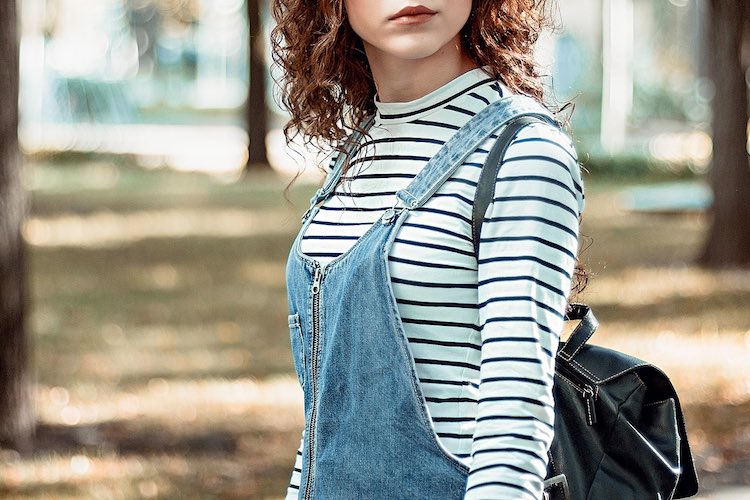 September 14, 2016 |
4 shares
Summer's nearly over but it's not all doom and gloom. A new season equals an opportunity for a new wardrobe (and an excuse to go shopping). Here are five key trends for Autumn 2016 to get exited about.
Mustard
SHOP THE TREND: Mustard Clothing
Muted colours are a key trend for AW16 and mustard is at the top of our list. Done well, mustard shades add a touch of luxe to any autumnal outfit.
Key pieces to look out for include a mustard tote bag, mustard coat or mustard wide-leg trousers. The colour scheme encompasses all shades from light golden sand to darker, dusky shades.
Lilac
SHOP THE TREND: Lilac Tops | Lilac Dresses
Not just for your grandma's curtains, lilac is perhaps the most surprising AW16 trend. And we're not just talking the odd subtle lilac hair clip here. Top-to-toe lilac was seen at Chloe, Michael Kors and Kenzo.
If head to toe lilac seems sickly sweet, pair a lilac jumper or blouse with grey trousers or a lilac slip dress with a leather jacket is kooky. And if the name itself perturbs you, just call it mauve instead.
Embroidery
SHOP THE TREND: Embroidered Jackets | Embroidered Tops
Boho girls will love this trend. Embroidery and prairie skirts aren't just for the summer festivals, they're big for autumn too as designers have AW16 all stitched up.
Embroidered pieces featured heavily at Gucci and Dolce & Gabbana. Bright floral embroidery on a LBD is sure to add some sparks to dark nights, or opt for an embroidered jacket for 9-5 wear.
Velvet
SHOP THE TREND: Velvet Dresses
Opulence is at a high this autumn with velvet firmly cementing itself as the fabric to be seen in. Make a statement in rich, decadent velvets in purple or dark green or add texture to an all-black ensemble by adding a key piece in velvet.
Valentino showed a mustard velvet dress combining two trends in one. If you can't stretch to Valentino then go for a velvet bodycon dress.
Posh sportswear
SHOP THE TREND: Women's Activewear
The athleisure luxe sportswear trend is staying strong for AW16. Wear your designer hoodie or anorak in contrast with tailored trousers or a flouncy skirt to stay top of the game.
Or go for retro sportswear-inspired pieces like wool and silk blend trousers styled with slip-ons for maximum impact.