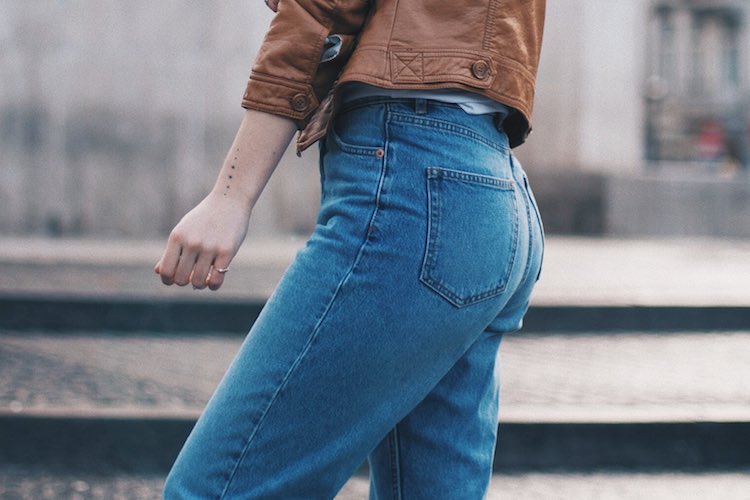 November 30, 2016 |
4 shares
For most women, jeans shopping is the retail equivalent of hell.
Trying on dozens of different pairs without ever finding a pair that fits – really fits – then eventually just giving up and buying the same pair that you've been buying for the past ten years, because when you're in denim hell, it's better the devil you know!
Yet jeans are such a staple of our day-to-day wardrobe that it's worth taking the time to shop around and figure out which shapes and styles are best for your figure.
And once you know what you're looking for, you can do all your jeans shopping at the touch of a button, without having to set one foot in a High Street fitting room.
So read on to discover how to buy the perfect pair of women's jeans, or use the links below to jump straight to each section:
For Boyish Shapes
For Curvy Figures
For Tall Girls
For Petite Girls
For Plus Size Bodies
Our Top Tips On Finding the Best Jeans for your Body Shape
High waisted mom jeans and mid-rise boyfriend jeans work best for boyish shapes. Complete the look with a figure hugging bodysuit plus heels.


Choose mid or high-waisted jeans with a bit of stretch to the fabric to flatter a curvy figure, avoiding any styles that sit low on the hips.


If you're taller than average, look to bootcut jeans which will flatter long legs and never go out of fashion. Fading details across the thigh will help to break up the length.


Mid-rise skinny styles are the best cut for petite builds and will work with just about any style of footwear.