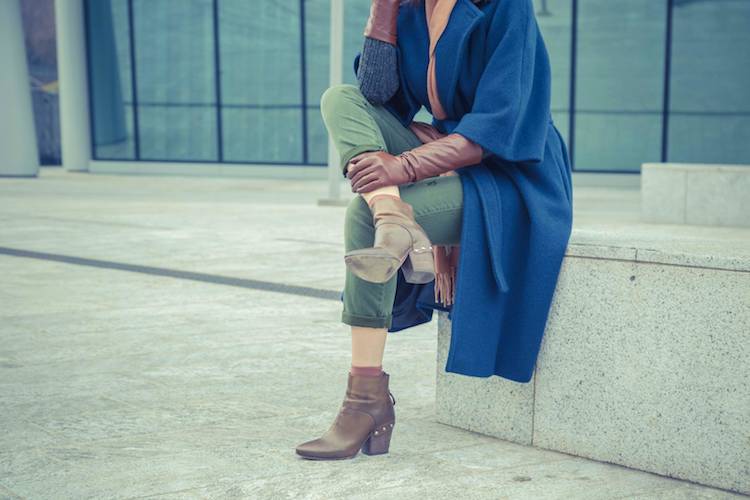 October 26, 2016 |
4 shares
Ankle boots are one of the fashion world's unsung heroes. Stylish, versatile and flattering, they're a staple of every woman's wardrobe.

Still not convinced? Then read on for a few of our top reasons to love ankle boots...


1) They can toughen up the most feminine outfit
It's a fashionista's favourite trick – a feminine slip dress paired with a pair of black or brown ankle boots.

The juxtaposition of flimsy and tough is eye-catching and stylish, making this the go-to look for off duty models.
2) They're the ultimate trans-seasonal footwear
At the end of the summer, when it's too warm for tights but definitely too cold for sandals, a pair of ankle boots work perfectly with bare legs and a dress.
When temperatures drop a little, just add a thick pair of tights or tuck your jeans into your boots to stay cosy no matter what the weather.
3) They're super-flattering
Everyone looks good in ankle boots, especially if you choose one of the more flattering styles.

Look out for boots which are cut low towards the front of the ankle if you want to make short legs appear longer.
The dreaded 'cankle' effect can be easily avoided with a slouchy boot which comes to mid-calf level. And a modest heel (2" or less) can help to correct poor posture, as well as adding a subtle boost to your height.
4) They're practical!
Next time you're watching an action movie, check out the heroine's footwear. Nine times out of ten, she'll be wearing ankle boots. Think Angelina Jolie in Salt or Claire Danes in Homeland.
There is a very obvious reason behind this trend – ankle boots are practical. They're comfortable, flexible and waterproof. You can run in them without breaking a heel (unless you're wearing stiletto boots, of course) and they won't chafe the way that flats can when you've been walking in them all day.
5) The classic styles never go out of fashion

It has been more than 50 years since the Chelsea boot became a symbol of the Swinging 60s, and the style is still in fashion today – in fact, it's more popular than ever.

Likewise, Vivienne Westwood's iconic 'pirate' boot is still being honoured with High Street replicas, and calf-high biker boots have been a catwalk classic for at least a decade now.
A great pair of ankle boots is one of those rare fashion investments that you can rely on season after season, year after year.
6. There's a style to suit everyone
Do you rock a vintage look most days? Choose a pair of boho fringed Vero Moda ankle boots a la Sienna. Are you a grunge chic at heart? Stomp around in a quirky pair of Dr Martens. Can't live without your heels? Invest in a comfy-but-classic pair of stiletto boots which can be dressed up with an LBD, or down with wide-leg trousers.
There are so many different styles available that you're guaranteed to find a pair of ankle boots which suit you like no other. And once you find your perfect pair, you'll wonder how you ever survived without them.