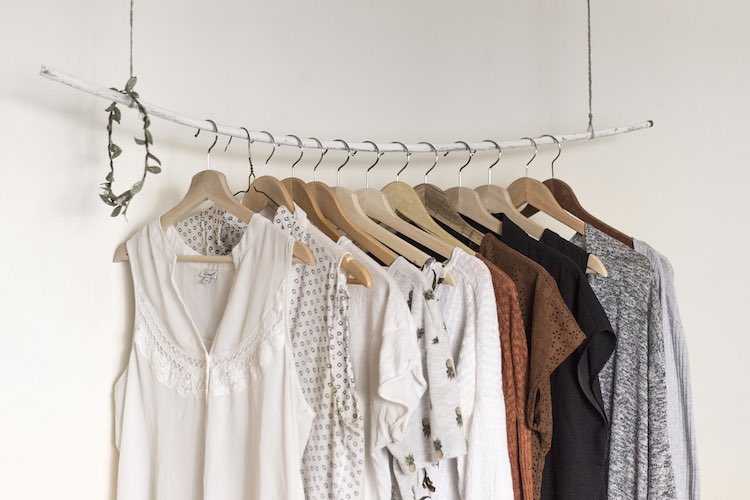 September 21, 2016 |
4 shares
Every girl loves a little black dress – not only does it look fab, but a LBD is worth investing in – if only for the sheer amount of wearability you'll get out of it.
But there are some dresses and events that really are a wear-once occasion. And with wedding dresses being the obvious exception, who wants to spend £££ on a dress that will only be worn once?
There is a new way to shop for those V-I-P events and those extra-fabulous, frivolous dresses – premium online dress hire.
These are four online dress hire sites you need to know about. To get you inspired, we've picked out some fabulous dresses to boot! We've also got you covered when it comes to luxury handbag hire...
Girl Meets Dress
Left: Niara Scuba Gown by Amanda Wakeley (RRP £995), £109 for two nights
Middle: Lace Olive Dress by Diane Von Furstenberg (RRP £410), £69 for two nights
Right: Acne Pal Crepe Dress (RRP £510), £49 for two nights
We love Girl Meets Dress. Simply order one to three dresses, select your event date, pick the dress that you feel most fabulous in, turn heads at your event and then send the dresses back fuss-free with the pre-paid returns label.
Not only can you browse by dress type, price and colour, but you can also browse by body type, which steers you in the right direction ensuring you get a dress that is figure flattering!
After you've tried on your dresses you can tell Girl Meets Dress which is your fave, then when you've returned the dresses after your event you will be refunded for the two dresses you didn't wear!
Hire options: Dresses can be hired for two nights, seven nights or longer on request.
My Celebrity Dress
Left: The Real Thing Dress by Sass & Bide (RRP £725), £59 for three days
Middle: Matthew Williamson Valencia Embellished Dress (RRP £500), £55 for three days
Right: House of CB Lilli Dress (RRP £125), £40 for three days
My Celebrity Dress is one for fans of Instagram, enabling you to browse and hire dresses as worn by your favourite style icons.
Like Girl Meets Dress, you'll be refunded for the dresses that you didn't wear, but return postage needs to be paid for. Dresses featured on the site include those worn by Cheryl Cole and Kim Kardashian, and potentially you…
Hire options: Dresses can be hired for three or eight days.
Chic by Choice
Left: Black and Metallic Macramé Gown by Diane Von Furstenberg (RRP £790), £98 for four days
Middle: David Meister Jersey Front Embellished Gown (RRP £695), £116 for four days
Right: Badgley Mischka Draped Pleated Sequin Gown (RRP £660), £119 for four days
Perhaps the most impressive collection of online designer dresses for hire can be found at Chic by Choice. It has a huge range of designers including the likes of Valentino and Just Cavalli, plus iconic styles of Diane Von Furstenberg dresses frequently papped being worn by celebs and royals alike.
Chic by Choice also has a collection of elegant jewellery and statement accessories to complement your dress.
Added perks of hiring a dress from Chic by Choice include a free second size option in your selected dress, insurance for minor spills so that you can really relax in your dress, and...not only is returning your items free but DHL will pick up the dresses from your delivery address, so that you don't even have to walk to the post office!
Hire options: Dresses can be hired for four or eight days.
Dream Wardrobe
Left: Runway Twist Evening Gown by Badgley Mischka (RRP £690), £60 for five days
Middle: Gemma Front-Slit Maxi Dress by Alice + Olivia (RRP £395), £50 for five days
Right: Art Deco Beaded Cap-Sleeve Dress by Badgley Mischka (RRP £720), £60 for five days
Dream Wardrobe is another great dress hire site, offering a similar service, also including a backup size option and pre-paid returns. You can also view specific size details for each designer listed to make sure you get the best fit.
If you're still unsure which dress to hire, Dream Wardrobe offer the option to order two different styles and then return one within 24 hours for a full refund.
Hire options: Dresses can be hired for five, eight or 14 days.
FashionHire uk
Left: Fendi Love Letter Oversized Clutch, £40 per month
Right: Jimmy Choo Riley Handbag, £70 per month
But what about the accessories? No red carpet outfit is complete without an 'it-bag'. Always dreamed of having that vintage Chanel handbag?
Now you don't have to rob a bank, just pick the special occasion you want to live your dreams out at and browse the awe-inducing collection of designer handbags, including Balenciaga, Chloe and Jimmy Choo.
Hire options: Pay as you go membership is from £5.00 - £9.95 per month. In addition to this, the monthly price of hire will depend on the designer bag you choose.