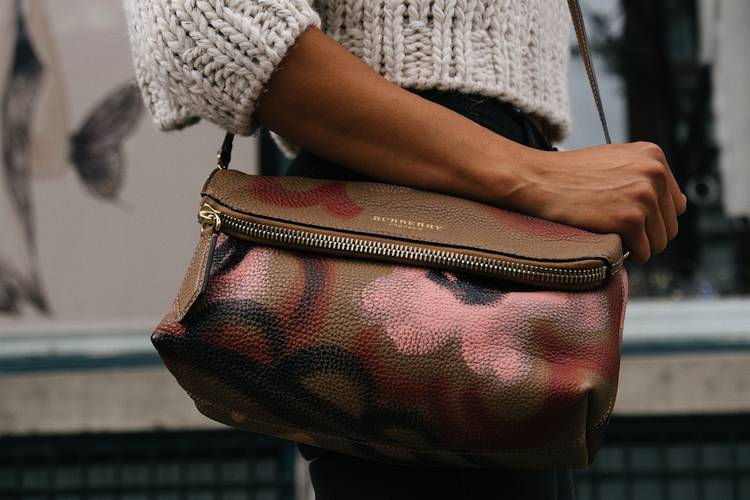 Whether you're in dire need of a new handbag or just fancy a change, finding one that you really LOVE can be hard on a budget. And who wants to settle for second best?
Don't settle – read these tips and you're already on your way to finding a fabulous designer handbag on a budget.
Tip 1: Check out pre-owned designer bags
Sites like Preloved, Vestiaire Collective and High Fashion Society are chockablock with high quality pre-owned goodies.
With new handbags added by fashion-lovers each day it's worth keeping your eyes open and checking in regularly, or Vestiaire Collective lets you set up daily alerts for when new bags are added. To add to your new handbag fund why not register as a seller?
Tip 2: Outlet stores are your secret shopping weapon
It's definitely worth browsing online outlet stores on your search for the perfect handbag. ASOS Outlet and The Outnet are two of the best, and who could forget our faithful bargain-hunting BFF TK Maxx?
ASOS Outlet
ASOS Outlet gives you up to 70% off big brands daily. Bucket Bags are one of the big accessories trends for SS16; this brill Bucket Bag from French Connection can be bought for £50 (RRP £85).
French Connection Bucket Bag, £50 (RRP £85), ASOS
TK Maxx
Where would we be without TK Maxx? The original and still the best. This discount retailer offers store brand names and designer products at 60% less than RRP and at a significant discount to prices on the high-street. We found this blue and white Fiorelli tote bag which is absolutely perfect for spring.
Fiorelli Blue & White Riviera Print Rita Tote, £34.99 (RRP £59), TK Maxx
The Outnet
Run by the net-a-porter group, the Outnet sells itself as the most fashionable of fashion outlets. The handbag selection is smaller and prices start a little higher, but you will see why with only the most fabulous finds fathomable, like this DKNY Textured-leather Mini Tote.
DKNY Textured-leather Mini Tote, £87.50 (Original price £175), The Outnet
Tip 3: Customise your bag fabulous
Adding a patterned silk scarf to a plain, no-thrills handbag is one way to spruce-up and add personality to your handbag.
A unique print and bright colours will give your bag added charm and uniqueness. Be inspired by Liberty Prints and vintage touches. A bag charm is another way to add that something extra – a pom pom bag or tassel keyring is fun.
Tan Grid Punchout Shopper Bag, £10, Primark
Patterned Scarf, £7.99, H&M
Black Suede Panel Tote, £29.99, New Look
Patterned Silk Scarf, £29.99, H&M
Faux Fur Pom Pom Bag Charm, £7, Accessorize
tip 4: Hire-a-bag
Why spend a lot of money (that you don't really have) on a bag that you'll be bored of in a few weeks anyway?
Fashion Hire lets you hire designer handbags on a monthly basis with rates starting from around £15 per month. This Dior Small Shoulder Bag will sit pretty on your arm and is crafted in soft, cream leather with white top stitching and the Dior emblem.
Dior Small Shoulder Bag, £15 p/m, Fashion Hire