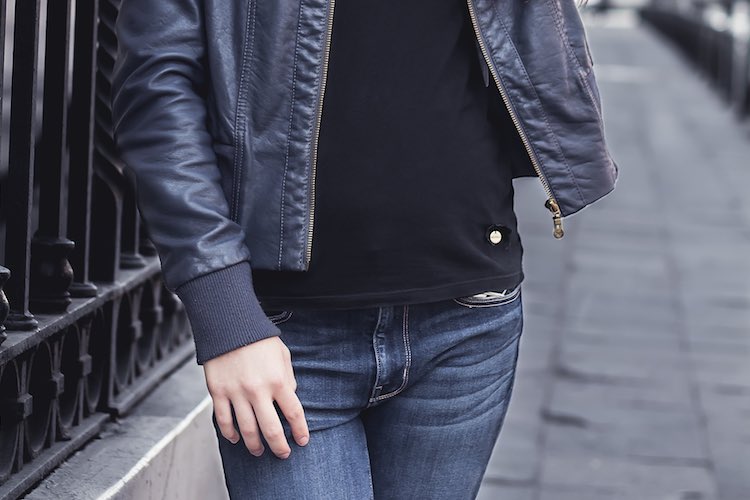 January 4, 2022 |
7 shares
Even on down days with messy hair and no make-up, fashion bloggers and Instagram models do street style like pros.
But who has time to put together an Instagram-worthy outfit before popping to the shops? Off-duty style isn't supposed to be hard work but that doesn't mean it has to be boring.
These six tricks will get your basics in check and instantly upgrade your off-duty look...
Invest in cutting edge denim brands
How many days per month do you wear one of your two favourite pairs of skinny jeans? You spend most of your time in them so you might as well invest wisely.
MOTO and Zara Basics Denim – we salute you, we wouldn't have made it through most of our adult lives without you.
That said, now we're older we have reached new highs in the style stakes and we demand cutting edge, one of a kind denim which no-one else knows about.
A few brands to start with when it comes to expanding your denim horizons are Rag & Bone, Frame, M.I.H Jeans and Acne Studios.
Spruce up your sportswear
Athleisure is all the rage so now you can wear your expensive yoga pants in the street as well as at the gym.
If you're still sporting a baggy pyjama top and tired-looking leggings the excuse it's only for getting sweaty in is no longer justifiable.
Update casual staples with trend-led cuts
Swap your trusty tank top for this seasons Bardot top and your standard cotton crew-neck tee for a silky scoop-neck tee.
If you own the same Topshop tank top in five different colours it might be time to branch out. We all have basic off-duty pieces we feel awesome in, but change is only ever a good thing.
Mix it up a bit and try out a few different shapes and styles. Always wear skinny jeans? Let loose with a bootleg jean for an update.
Mix smart and casual
Make like an off-duty model hanging out between shows and contrast casual pieces against smarter items for a modern update.
Trainers never looked so good as when worn with tailored trousers and a blazer. Distressed boyfriend jeans with a cashmere jumper, or dungarees worn over a crisp white shirt. Mixing casual and smart pieces in the same outfit is a thing right now.
Borrow from the boys
Oversized shirt worn as a dress with leggings? Very cool. Oversized distressed denim jacket and shorts, also very cool.
And we all know how big the boyfriend jeans thing is. Borrowing your man's clothes (or buying purposefully oversized fit items) is an instant off-duty winning look.
When in doubt add a leather jacket
Even your oldest jeans and even older faded tee can be transformed into an Instagram-worthy outfit with a kick-ass leather biker jacket. Pick a good one and you will reap the benefits for years to come.