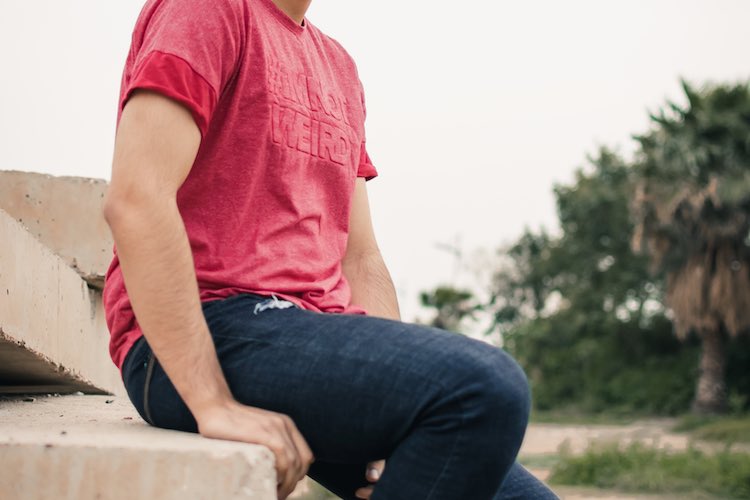 October 16, 2021 |
9 shares
Dark denim never really goes out of fashion.
Flattering, versatile and reassuringly stain-proof, it's probably the most sophisticated way to wear denim. Plus, it taps into this year's trend for navy and dark blue shades.
Whether you're wearing dark jeans, denim shorts or a classic dark denim jacket, a shot of dark denim will update your wardrobe with minimal fuss.
Read on for our guide to wearing dark denim, no matter what the occasion...
How to wear dark denim... in the office
SHOP THE LOOK: Hugo Boss Jeans | Work Shirts | Ralph Lauren Sweaters
Dark denim jeans are a great A/W alternative to chinos or slacks. They're office-friendly when paired with a crisp white shirt and a cable knit or cashmere sweater, and can be dressed down (without looking scruffy) with a plaid shirt and Doc Marten boots on casual Fridays.
As a general rule, the darker the denim, the more office-appropriate it is. And it should go without saying that rips, fraying and embellishments are absolutely out of the question.
How to wear dark denim... on a date
SHOP THE LOOK: Blue Levi Jeans | Denim Shirts | Chukka Boots
If you're out to impress, take your inspiration from the latest menswear fashion shows and wear head to toe dark denim.
Head to toe colour is set to be a huge trend for autumn and winter, and it works brilliantly for dark denim.
Just choose jeans, a shirt and a jacket in similar shades of dark blue (it doesn't matter if they don't match exactly). Tuck the shirt into the jeans, and button it all the way to the top.
Then add a pair of sneakers or brown chukka boots and you're good to go!
How to wear dark denim... to the pub
SHOP THE LOOK: Diesel Jeans | Sweaters | Lacoste Shoes
Dark denim is the perfect choice for a night at the pub. Throw on your favourite blue jeans, a faded sweater, and a dark denim jacket and you'll be on trend without looking like you've tried too hard.
If you want to mix things up a bit, wear a dark denim shirt part-buttoned from the top down, over a plain white t-shirt and jeans or joggers.
How to wear dark denim... on holiday
SHOP THE LOOK: Denim Jackets | Chino Shorts | Sebago Shoes
A dark denim jacket is a holiday staple – it's light enough to carry if it gets too warm, and sturdy enough to wear every day if the weather isn't great.
Wear with dark chino shorts or jeans for a fashion-forward look, and embrace the holiday vibe by keeping the rest of your outfit simple.
A clean Breton t-shirt and deck shoes are all you need to finish off this look.
How to wear dark denim... in cold weather
SHOP THE LOOK: Tommy Hilfiger Jeans | Pea Coats | Knitwear
Dark jeans are a lifesaver on cold days - and not just because they'll keep you warm.
The sturdy fabric and dark colour mean that any rain, snow or puddle splashback essentially disappears as soon as it hits the denim, so no one else needs to know about your hellish commute.
Stay warm by layering dark jeans with a dark-coloured long-sleeved sweater, a woollen jumper, a knitted scarf and a pea coat. At the weekend, layer a hoodie under a similarly-coloured dark denim jacket, so you can stay cosy but casual.
Our Top Tips On How To Wear Dark Denim
For office-friendly outfits, choose dark denim jeans without any frays or rips and pair with a white shirt and cashmere jumper.


If you're wearing jeans with a dark denim shirt, make sure the shades of blue are similar but not identical.


A dark denim jacket looks great worn with chino shorts on holiday – just add a Breton tee and boat shoes to complete the look.


Dark blue jeans are perfect for the colder months as they can hide all kinds of splash back from snow or puddles. Layer with hoodies, pea coats and woollen sweaters for both weekend and weekday outfit options.