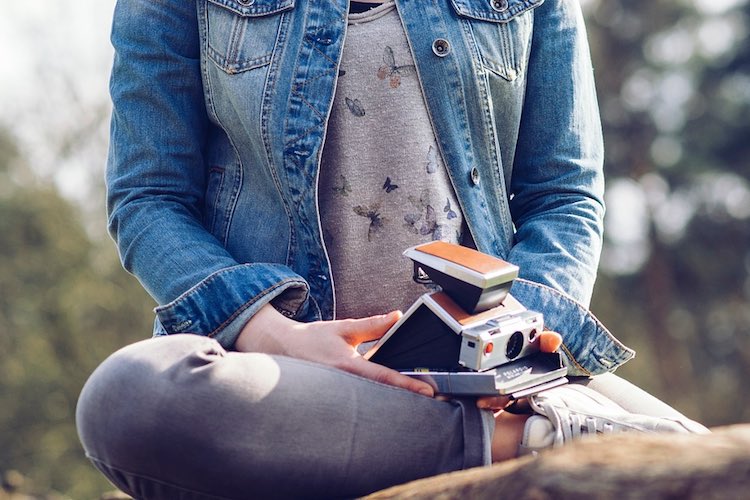 Few items of clothing are as versatile as the denim jacket.
Over the years, it has been synonymous with cowboy couture, preppy fashion, casual chic and counter-culture.
Today, the humble denim jacket has been given so many updates that it is possible to find a version that fits any occasion – from the office to the beach!
Read on to find out how to wear denim jackets for all occasions this year and beyond…
How to wear a denim jacket… to work
SHOP THE LOOK: Blue Denim Jackets | Midi Skirts | Carvela Boots
Forget the traditional image of the battered, sun-bleached denim jacket beloved in the 80s and 90s – in the 21st century, denim can be just as easily dressed up as dressed down.
Good quality denim is one of the strongest fabrics on the market, and clever designers have used this to their advantage by creating sturdy, tailored jackets that are ideal for the office. Choose longer styles and avoid any stretchy material when wearing a denim jacket to work.
How to wear a denim jacket… on holiday
SHOP THE LOOK: Cropped Denim Jackets | Summer Dresses | Birkenstock Sandals
If you're going to be spending time in warmer climates, a denim jacket should be the only cover-up you'll need. Choose something light and cropped that you can throw on over a sundress when the sun goes down.
Acid washed denim jackets looks great with playsuits or dresses, especially against a sunny backdrop. Choose a softer fabric such as chambray denim, so that you can easily tie the jacket around your waist or stuff it into a beach bag when you aren't wearing it.
How to wear a denim jacket… with jeans
SHOP THE LOOK: Pale Denim Jackets | High Waisted Jeans | Vans Trainers
Double denim is back in style, whether you like it or not. But it's no longer about matching your bleached jacket with your jeans – the modern take on double denim is about mixing up your textures and shades of denim and playing with proportions.
Try an oversized pale denim jacket with slim-fitting, high-waisted jeans; or a longline indigo jacket with frayed white cropped denim jeans. When you're rocking a double denim look, it's best to keep the rest of your outfit simple and keep accessories and embellishments to a minimum.
How to wear a denim jacket… in colder months
SHOP THE LOOK: Ankle Boots | Leggings | Hoodies
Denim jackets are incredibly easy to layer, making them a surprisingly good option for colder weather. Work the 'off-duty model' look by layering a hoodie underneath a boyfriend-style denim jacket and leggings, or choose a slim-fitting denim jacket worn underneath a dark woollen overcoat.
On those extra cold days, nothing beats a warm fur collar, and thanks to the recent trend for aviator-style shearling jackets, there is no shortage of fur-trimmed denim jackets on the high street. Finish the whole look off with a warm hat, trousers and rain-proof boots and you'll be ready to brave the elements!
How to wear a denim jacket… on a date
SHOP THE LOOK: Ted Baker Handbags | Jumpsuits | High Heels
A denim jacket is the ideal date-night cover-up – it's not so bulky that it hides your entire outfit, but it will still keep you warm on a chilly night. What's more, the familiarity of a trusty denim jacket can help ease any first-date nerves – a magical power that not many items of clothing can offer.
Our Top Tips On Wearing Denim Jackets
Dark denim jackets work best for the office and look great teamed up with a midi skirt. Avoid stretchy fabrics and always opt for a longer style to avoid looking too casual.


If you're heading to warmer climates, a cropped denim jacket will work with just about all other holiday essentials including playsuits, sundresses and tailored shorts. Opt for chambray fabric if you have the chance to it's easy to stuff into your bag.


Denim jackets are perfect for working the double denim trend. Team a blue denim jacket with black high waisted jeans and complete the look with canvas trainers.


During colder months, denim jackets are perfect for layering over a hoodie or underneath a wool overcoat. For the coldest days, choose a denim jacket with a fur-trimmed collar to stay warm without compromising on style.