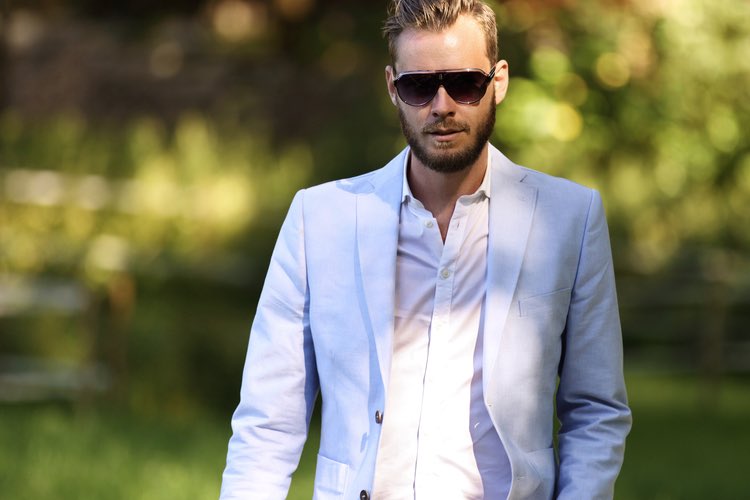 You know summer has arrived when you can leave the house without a coat.
But let's face it, the British summer is changeable at best – scorching hot in the morning, and pouring rain by lunchtime. That's why the blazer has become such an essential part of the British man's summer wardrobe.
Not only is it light enough for the sunshine, it is also incredibly versatile, instantly perking up an otherwise casual outfit.
A blazer is also an easy way to incorporate one of this summer's upcoming trends, without committing fully to one particular look. For instance, pastels are set to be huge this year, yet most men would balk at the idea of wearing head-to-toe shades of sorbet.
A baby blue blazer will keep your look fresh, and you can always just take it off if you feel over-dressed.
There is a plethora of great blazers on the high street this summer, so you can find one for any occasion – from a country wedding, to an office outing.
Just remember, when you're shopping for men's summer blazers, avoid anything made from wool or tweed (unless you love being sweaty and itchy all day) and try to stick with natural fabrics such as linen and cotton.
Here are a few of our favourite blazers for men this summer...