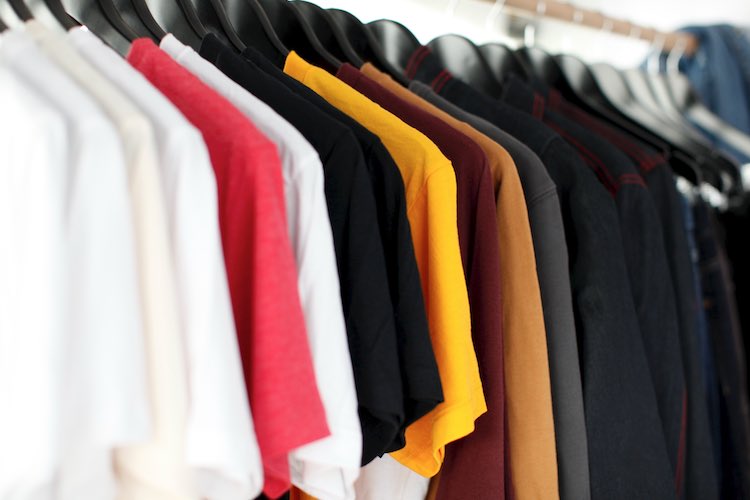 Cost Per Wear (CPW) is a basic calculation fashionistas have been using for years. In it's simplest terms, cost per wear equals the total price of the item divided by the number of times it'll be worn.
So Why Should I Care About Cost Per Wear?
However much money you have available to spend on fashion, getting value for money is what everyone ultimately wants. You might think you're getting a sale bargain, when in reality the effective cost each time you wear the item is far more than it would be for that designer jacket you've had your eye on.
This simple formula is pretty straightforward to calculate and by understanding the logic behind it, you'll end up investing in menswear that you'll get a better return on for your hard earned money.
If, for example, a designer jacket costing £200 will be worn during the work-week everyday in autumn and winter (130 days), the cost per wear will be £1.54.
This compares to a pair of burgundy loafers in the sale that you perceive to be a bargain at £25, but in honesty you think you'll own wear two times. In this case, it would be costing you a staggering £12.50 each time you wear them.
It's also likely the more expensive jacket will be a design classic, meaning you'll wear it for year after year and the CPW will be reduced further.
Seasonal trend-led pieces you pick up in the sales are usually just that – something that is on trend today but will go out of fashion and be banished to the back of your wardrobe within weeks.
Below are a few more real life examples to show cost per wear in action…
Price: £140
CPW = £0.27
Leather Shoes
(Wardrobe Staple)
+ Worn: 5 times per week
+ Lasts: 2 years
+ No. of wears: 520
Price: £24
CPW = £3
Espadrilles
(Impulse Purchase)
+ Worn: 8 times
+ Lasts: 1 year
+ No. of wears: 8
Price: £110
CPW = £0.35
Designer Jeans
(Wardrobe Staple)
Worn: 2 times per week
Lasts: 3 years
No. of wears: 312
Price: £35
CPW = £7
White Jeans
(Impulse Purchase)
Worn: 5 times
Lasts: 1 year
No. of wears: 5
Price: £265
CPW = £0.85
Grey Blazer
(Wardrobe Staple)
Worn: 3 times per week
Lasts: 2 years
No. of wears: 312
Price: £55
CPW = £27.50
Velvet Blazer
(Impulse Purchase)
Worn: 2 times
Lasts: 1 year
No. of wears: 2
You Don't Have To Buy Designer To Benefit From CPW
More expensive doesn't automatically equate to better quality or increase the likelihood of you wearing the item more often.
The secret behind cost per wear is making the right investments in your wardrobe based on your personal style. If you live in jeans, investing in a good quality (often designer) pair will make you feel better while wearing them and they'll last longer. Over time they're more cost effective than buying cheaper pairs that don't fit well and you end up never wearing.
If you rarely wear formal shoes such as loafers, you may be better keeping the investment to a minimum and instead go for a high street version that only needs to last a few wears. A cheap jumper will bobble after a few washes, but a quality cashmere sweater will last a lifetime if you care for it properly.
The key here is this – invest more in what you wear the most often and in classic pieces that won't go out of fashion. This will give you better value for money from your wardrobe, as well as helping you to save money on things you'll rarely wear.
The CPW philosophy also combines with the idea of a capsule wardrobe, in which you expand your outfit options by buying a collection that works together rather than just one-off pieces each season.
Try it for yourself today. You'll be surprised how few things are left at the back of your wardrobe and the quality of pieces you're able to wear day-to-day but on the same budget.